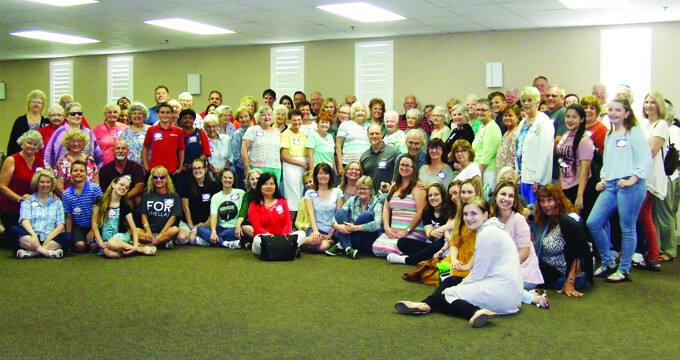 Celebrating Our Volunteers
Over a hundred of our amazing volunteers joined us on Saturday, April 14 for the Volunteer Appreciation Breakfast. It was a privilege for our staff to serve our volunteers breakfast, share our gratitude, and hand out some gifts and prizes. One of our prizes went to the Spauldings who had the longest time serving at St. Paul - 40 years! Another went to Jessica Ballogg who just joined our praise team a month ago. It was a great opportunity to celebrate the people who serve at St. Paul and the impact we are having because of you! Whether you were able to attend the breakfast or not, if you serve at St. Paul, we thank you!
Visit our facebook for pictures from the event.