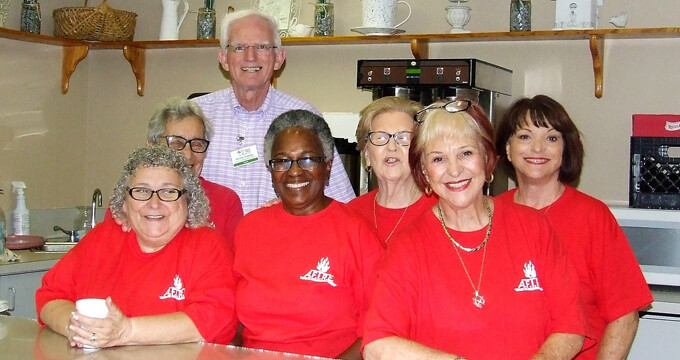 Handicapable ADT Event
On Wednesday, May 10, the Handicapable Ministry took part in the church's strategic initiative to reach 20,000 people by hosting its first Adult Day Training (ADT) gathering in the LuAnne Willey Fellowship Hall. Eight ADT organizations took part, with a total of 300 members attending! Everyone had a wonderful time sharing fellowship and making new friends, eating pizza, and dancing.

In addition to allowing 300 of our Special Needs friends from the Pinellas area to have fun together, the event introduced the new HUG website. The website developed by Robin Lally, whose brother Rick Farr is a member of our Handicapable Ministry, allows each ADT group to post its activities for free, so the Pinellas County Special Needs community can keep up with events in the area. Handicapable will use HUG as one of our tools to reach out to the wider Special Needs community.