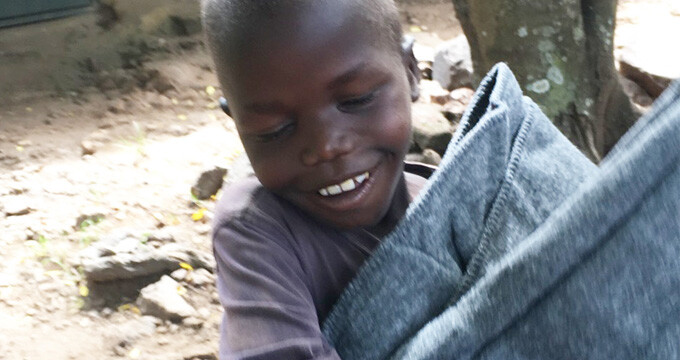 Help Refugees in Uganda
Donate to Help Refugees in Uganda
Our missionary in Arua, Uganda, Carolyn Goodwin, has been serving South Sudanese refugees who have lost homes, jobs, family, friends and country.
Her ministry includes:
Providing trauma workshops with a biblical foundation, each one attended by 75-150 people
Sunday school classes reaching over 300 children each month in the Rhino and Arua refugee camps
Women's and Children's Prison Ministries that include weekly Bible studies, helping supply food to the women's prison, providing legal help to women who were unjustly imprisoned and more
Carolyn also works to provide some of the vital items not provided in the camps. One of the items that each person in the camps needs is a sturdy and warm blanket. Some don't have a blanket at all or share with 2-3 people. Carolyn has already begun providing blankets, pictured at right are a few of the people who recently received them. But each time she distributes blankets there are more people who need them than blankets to give. There are at least 100 people still in need of blankets!
How Can You Help?
Carolyn is in a dangerous environment bringing the word of God to so many. Your prayers support her emotionally and spiritually Your donations support her ministry to reach people for Christ and to help South Sudanese refugees who have lost everything.
If you would like to donate to provide blankets, trauma workshops, Bible studies or other assistance, visit the courtyard or the Connection Center after worship. You can drop off a cash donation or write a tax deductible check to The Mission Society. Include Carolyn Goodwin and #3080 in the memo. Money for this project can't be given to St. Paul, so please make your donation to The Mission Society.
You can also make an online donation at any time by visiting The Mission Society website. Use the name Carolyn Goodwin and the #3080.
It doesn't take a huge amount of money from us to make an impact in the lives of many halfway around the world. Donations of any size can make a difference!