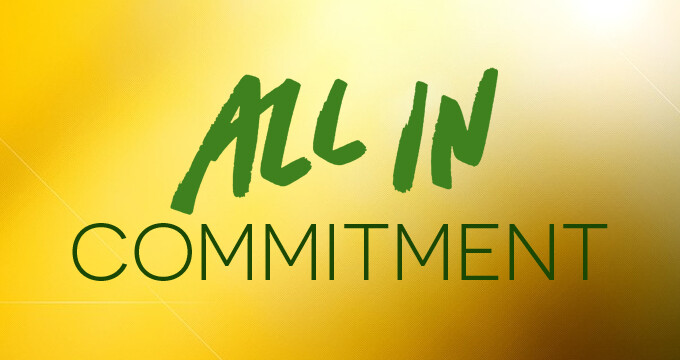 Making a 2019 Commitment
We've been talking during worship recently about commitment and what it means to be "All In" as Christ followers and as a local church. There is no other organization whose mission and purpose has a greater impact than the local church because we are sharing the greatest gift of all, the love and grace of Jesus Christ. Our ministries, our outreach, our worship, everything we do is in Jesus' name and we hope that each one of us is "All In" to do his work.
Each year we ask you to make a giving commitment for the following year so that we can build a budget. This is a vital tool for us as we plan the ministries of the church, but it is also an important act of worship and commitment for all of us who are part of this church. We hope you will take some time over the next couple weeks to pray over your commitment, to ask yourself what it means to be "All In" and to let God lead you.
We will dedicate the commitment cards during worship on Sunday, Nov. 25. Commitment Cards are available in the pews or the Connection Center. You can also make your commitment on our website or through the St. Paul app. Thank you for your gifts and for your commitment to St. Paul and the work we're doing for God's kingdom!