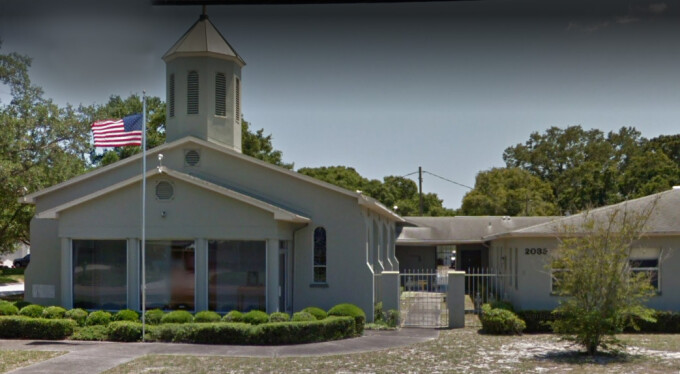 Open Arms and Carpenter's Shop Move
We are excited to announce that our Open Arms and Carpenter's Shop ministries will move to the St. Paul Druid Campus during the first two weeks of July. As we previously shared, the Florida Conference has given us the Druid Campus to use and has also given us the money to do the necessary renovations which are happening now to make the space right for our ministries. We will be responsible for the ongoing usage costs after the move, but the Conference has been very generous in giving us all the large, initial investments.
This generous gift of the Druid Campus could not have come at a better time. The current buildings for both Open Arms and the Carpenter's Shop have been deteriorating and are in need of repair. We were also running out of space, as our Open Arms Ministry continues to grow and partner with additional grocery and food chains. The Carpenter's Shop Fresh Expression Ministry is blessed to have many volunteers working on toys, and they need more space as well. The gift of the Druid Campus makes it possible for our ministries to expand into a space that fits them, without the prohibitively expensive process of renovating or building onto our old buildings.
Once the move is complete, we will no longer need the current buildings; so our plan is to vacate them and sell the land. If we are able to sell, the money can be used to refinance our existing mortgage, reduce our debt and reduce the monthly payments significantly, allowing us to put more into funding our ministries instead of our debt. Both the Board of Trustees and the Church Council have given us approval to seek possible buyers for the three parcel site. We are working with a developer called Blackfin Partners to see if there is interest in purchasing the land, and we will be putting up a For Sale sign within the next week. While we have been given permission to seek interest and try to attract a potential buyer, we will closely follow the Book of Discipline and have a Charge Conference with a church member vote to formally approve a sale before anything is finalized.
Please keep this process in your prayers. It is a joy seeing our ministries growing and thriving and experiencing God's blessings.
Blessings,
Arch Johnston
Executive Director of Church Administration