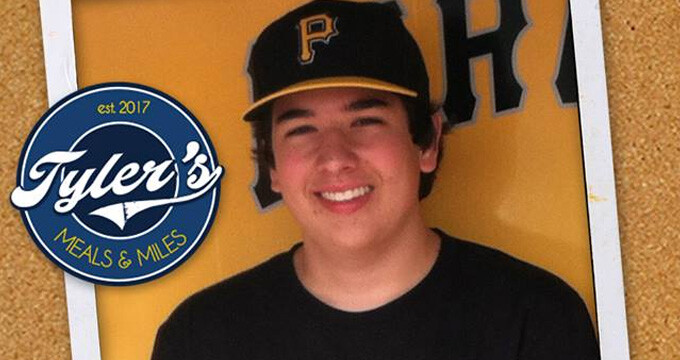 Valentine's Social Raises $1,800
This year's Valentine's Social raised $1,800 for families dealing with pediatric cancer! Ninety-six attended the event, which included dancing, a delicious dinner, and a silent auction of gift baskets to raise more funds for the families of critically ill children. Everyone had a lot of fun dancing and spending time together.
The money raised goes to Tyler's Meals and Miles, which was created by the Gray family in honor of Tyler Gray, who succumbed to complications from Acute Myeloid Leukemia when he was 18. His parents know first hand what a difference gift cards can make when you are travelling back and forth from the hospital, or staying there for an extended period of treatment. Tyler's dad drove 23 miles each way every morning and evening, and Tyler's mom spent 160 days on a pull out couch. Travel, food and other expenses add up. During some of their hospital visits they received gift cards to help cover gas or meal expenses, and it made a difference. Now they are paying it forward with Tyler's Meals and Miles to provide gift cards to the families of critically ill children. If you weren't able to make it to the Valentine's Social but you want to contribute, you give to Tyler's Meals and Miles online.