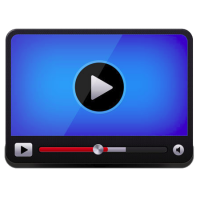 Live Streaming Help
By Laurel Fortuna | May 20, 2014
Thank you for your patience as we iron out the issues with our live stream provider. Our stream provider has suggested a few things you can do to help fix some of the common causes of issues on your end. If you are having problems viewing worship on Sunday, please read the instructions below.

Clear out your cache and browser (this is the program you use to get onto the internet, ex: internet explorer) history before you try to stream. Here are some instructions on how to do this.
If the livestream is not playing, it stops playing suddenly, or it lags you must refresh the page. Look for the refresh icon on the top left of your browser. It should look like a circular arrow. Click that, or press F5, and then hit the play triangle. If you hit the play triangle without refreshing the page, this will not refresh the stream.
If you are able to update to a different browser, we have been told that Google Chrome or Mozilla Firefox are both guaranteed to work with our streaming. You may download either of the browsers for free at the sites linked above, and then use one of these broswers to access the Internet and live stream.
Be sure to log onto our home page http://www.stpaulumc.org/ and click on the "watch" button instead of relying on your browser history or bookmarks. It could be bringing up an outdated, older page that will not refresh.

We appreciate every email we get explaining the issues you're having so we can continue to work on it with our provider. We know this is frustrating, and we appreciate your communication and your patience. Our goal is to provide seamless worship to Glorify God, Grow in Faith and Give in Love and we will work towards that goal every day.

Back