Sundays
Preschool Lil' Kidz Class
3 to 4 year-olds are invited to join us in the Children's Ministry Center, across the courtyard from the sanctuary, on Sunday mornings as we share age appropriate lessons and faith based activities.
Sunday Morning Small Group at 9:00 a.m.
Children in K-fifth grade meet in the Children's Ministry Center (Building C).
Sunday Morning Children's Worship at 10:30 a.m.
Children in K-fifth grade are invited to
Sunday Morning Children's Worship in
the Children's Ministry Center (Building C).
Our June Series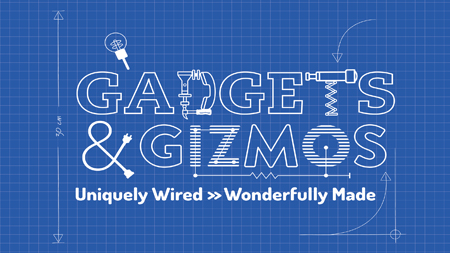 How you made me is amazing and wonderful. I praise you for that). - Psalm 139:14 (NIrV)


JUNE 4
Bottom Line: God made everything.
We kick off the month in Genesis 1:1-25 and look at the beginning. As we look around at the world around us we see the moon and stars, the plants and animals, we can't help but see the creative beauty in God's creation. He is the Master Artist and Sculptor. Everything in this world is intricately designed and points to God's fingerprints in creation. When we see how God created the world around us, we see who we are in light of His grandeur and majesty. The psalmist writes, What are human beings that you [God] think about them? (Psalm 8:4, NIrV). God created us apart from the rest of creation when He created us in His image, and when we create; we reflect His image to the world around us.

JUNE 11
Bottom Line: God made you
In Genesis 1:26–2:25, we take a closer look at how God created Adam and Eve. God wanted to fill the earth He created with His image, so He formed Adam from the dust of the ground, and formed Eve with Adam's rib. He created people to bring Him glory as they cared for and developed the earth. This is not something to take lightly. Out of everything God could have done, He created each and every person on the planet to be like Him as they interact with each other and with the world. We pray that kids discover that how God made them is unique and wonderful. Because God made them, they have value beyond what they do because of who they are as God's child.

JUNE 18
Bottom Line: God made you to imagine.
In Genesis 2:19-20, we get a glimpse into life for Adam in the garden. One of the first tasks as caretaker of the garden was to name the animals. What a fun job for Adam to imagine the names for the creatures as they passed. Adam's imagination would be crucial for take care of his responsibility of God's world. Adam's job of taking care of the earth has become our job. We need our God-given imagination to solve problems, help people, and create whatever is necessary to fulfill our responsibilities. We pray that kids will discover that imagination is more than creating art and music, but is something that God has given them to make a difference in the world.

JUNE 25
Bottom Line: God made you to know Him.
Finally, we head to Genesis 3:1-23 and find out what happened when Adam and Eve decided to do what they wanted to do instead of following God's plan for them. Adam and Eve had one rule: don't eat fruit from the Tree of the Knowledge of Good and Evil. But the serpent tempts them, and they decided to give into the temptation so they could become like God. And in a moment, everything changed. All that was perfect was now broken. Thankfully, although the consequences for Adam and Eve were severe, God never gave up on having a relationship with His creation. We know now that God sent Jesus to make a way for us to truly know Him again. We pray that kids will discover that no matter what they've done or how far away they feel from God, that Jesus came to make a way for them to be right with God. God made us know Him, and that's possible because of Jesus.