Sundays
Preschool Lil' Kidz Class
3 to 4 year-olds are invited to join us in the Children's Ministry Center, across the courtyard from the sanctuary, on Sunday mornings as we share age appropriate lessons and faith based activities.
Sunday Morning Small Group at 9:00 a.m.
Children in K-fifth grade meet in the Children's Ministry Center (Building C).
Sunday Morning Children's Worship at 10:30 a.m.
Children in K-fifth grade are invited to
Sunday Morning Children's Worship in
the Children's Ministry Center (Building C).
Our March Series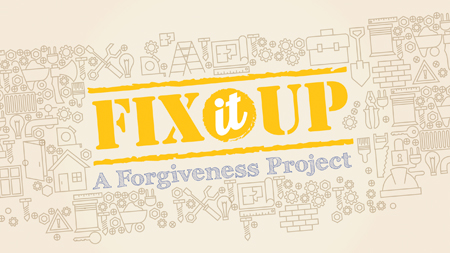 "Put up with one another. Forgive one another if you are holding something against someone. Forgive, just as the Lord forgave you." Colossians 3:13 (NIrV)


MARCH 5
Bottom Line: God forgives you
We start off the month learning about the lengths God will go to rescue His children. In Luke 15:1-7, we listen to a story Jesus told about a shepherd that risked the entire flock in order to find and rescue the one sheep who has run off. We'll focus on God's love for us that went to great lengths to rescue us from our sin. Through this story of the Lost Sheep, we pray that kids will remember that God forgives us.

MARCH 12
Bottom Line: Everyone needs to be forgiven, even me.
We continue our look at forgiveness with one of Jesus' most well known parables. In Luke 15:11-24, Jesus talks about a kid who thinks he's got it all together. He demands half of his dad's money and takes off to spend it on himself. It's only when the money is gone he realizes he's made a HUGE mistake and needs forgiveness. He's got just one hope: that his dad will let him come home and be a servant. Realizing one's need for forgiveness is a huge step for anyone. But through Jesus' story, we hope kids realize that everyone needs forgiveness, even them.

MARCH 19
Bottom Line: When you don't forgive, you miss out
We continue Jesus parable of the Lost Son in Luke 15:21-32. Although the son returns ready to work off the money he took from his father, the father welcomes his Lost Son home, and even throws a giant party! But not everyone's too happy about this. The kid's older brother has obeyed dad all his life—without a single party to show for it. He's sulking in the backyard until his dad shows up. And if big brother isn't willing to let this whole thing go, he'll miss out. The same thing is true for us. When we don't forgive we have the potential to miss out on all that could happen through that relationship. God can give us the strength we need to forgive. And when we do, we get to find out the amazing things that God can do when we decided to forgive.

MARCH 26
Bottom Line: Since God forgave you, you should forgive others
We finish the month with another one of Jesus' parables in Matthew 18:21-35. Jesus tells the story of a servant who likes to live it up—even though he's weighed down by MILLIONS of dollars in debt! This servant gets a big break when the king forgives his debt. You'd think he's got it made—until he finds a man who owes him a few bucks. You'd think he'd pay it forward and cancel the debt, but that's not what happened. He gets caught when he didn't forgive others like the king forgave him. Forgiveness is full circle. God chose to forgive us when we had a huge debt against Him because of our sin. Because we are forgiven of so much, when others hurt us, we should respond with forgiveness in return. We pray that kids will start to realize how they can forgive people in their life. Forgiveness is a reflection of the character of God.