About Son Kissed

Son Kissed Preschool of St. Paul opened its doors in September 1990. This exciting ministry includes 12 faculty and more than 70 students. We are looking forward to expanding this mission. Come grow with us!
We accept Early Learning Coalition (ELC) School Readiness Scholarships and Voluntary Pre-Kindergarten (VPK) vouchers!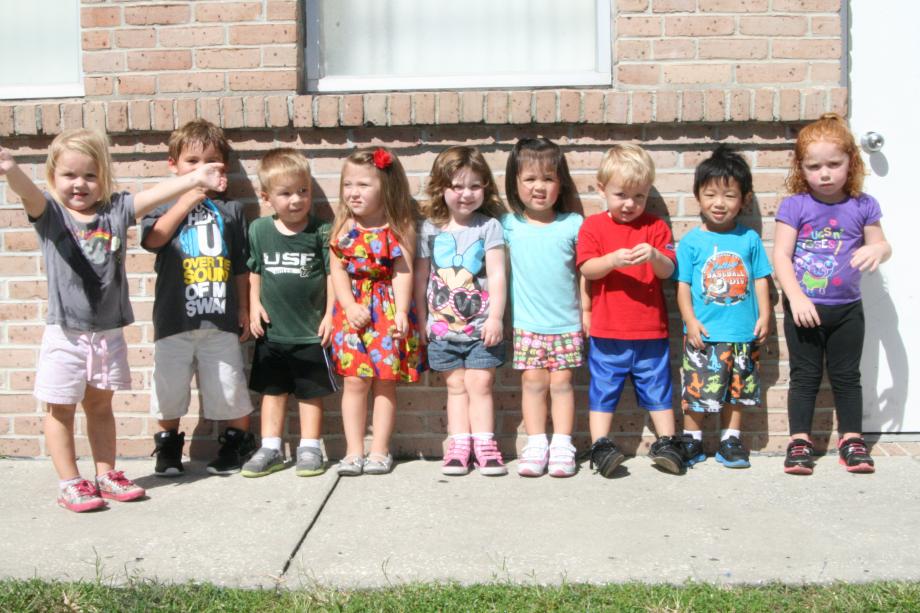 Our Philosophy
The philosophy of the Son Kissed Preschool of St. Paul is to help children and adults grow in their understanding of God and to become increasingly aware that they are children of God.
Children will be encouraged to explore their place in God's plan through the development of their individual talents. This concept is meant to envision the specialness of each child and the uniqueness of every family.
Son Kissed Preschool recognizes a need to build a cooperative relationship between children and the church through Christian love and nurture so that each child, as a child of God, has every opportunity to develop physically, intellectually, emotionally, socially and spiritually to their fullest potential.
Goals of Son Kissed Preschool
The Son Kissed Preschool of St. Paul believes that children grow and prosper in an atmosphere of love and understanding.
Our goal is that each child will:
Come to know God's love and become aware that each person is worthy of God's love and the love of other human beings.
Develop an ability to communicate effectively with teachers and classmates, to hear and imitate sounds used to form words, to enlarge his/her vocabulary through experiences.
Develop a growing concept of the relationship of numbers, time, space, and form.
Learn to understand and follow simple directions in an individual and group setting.
Become aware of the world around him/her through class activities and play.
Begin to understand the stories of the Bible as God's lessons for living, especially in relationship to Jesus Christ.
Grow in the ability to think and act for him/her self.
Learn manners, sportsmanship, and simple health and safety rules.
Develop self-discipline through social development in a loving atmosphere.
Experience the loving care of adults whose own lives exemplify commitment to the Christian community.
"People were bringing little children to Jesus to have him touch them, but the disciples rebuked them. When Jesus saw this, he was indignant. He said to them, 'Let the little children come to me, and do not hinder them, for the kingdom of God belongs to such as these. I tell you the truth; anyone who will not receive the kingdom of God like a little child will never enter it.' And he took the children in his arms, put his hands on them and blessed them." Mark 10:13-16


Free VPK and School Readiness Funding Scholarships (formerly known as Coordinated Child Care)
Son Kissed Preschool accepts School Readiness funding and Free VPK vouchers. If you or your child meets the criteria, you may be eligible for child care services at reduced or no cost, offered by Florida's Early Learning Coalition. To learn more about School Readiness Scholarships and to see if you would qualify, please click this link.