Sunday Morning
At 9:00 and 10:30 students are encouraged to attend worship with friends or family OR serve on our technical team. Positions are available to assist with live stream, camera operation, worship software, and much more. Contact the Director of Worship Arts if you are interested.

Sunday Night
At 5:30, students are invited to join us in the Mariposa Cafe for dinner. Dinner is $3. Students must pre-register for dinner by the Wednesday before by filling out the online form. Students can pay for dinner on Sunday by cash or check.

The group then branches out to the Youth Room, the gym or the Fellowship Hall for group games, exciting crowd breakers, passionate worship, biblical teaching, and a chance to connect with others through Source Groups. Time together ends at 8:00 p.m.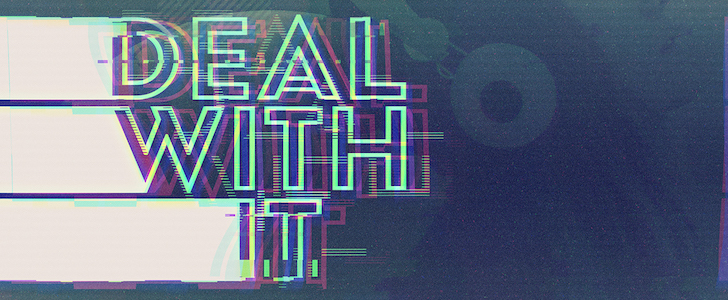 So what's trending on Netflix this week? Maybe TV isn't your thing, but I'll bet you've got a time vortex. Maybe yours is a gaming system. You log on for just a few minutes and then, somehow it's midnight. Maybe you throw on headphones and just space out listening to Spotify, or maybe you stare at your phone and scroll without even really looking at what people post. We all have a favorite distraction—something we get lost in. And while there's nothing wrong with taking a break, you've probably also discovered that it's more tempting to reach for something fun when you're facing something that isn't. We all have a tendency to avoid something difficult by doing something easy. Or we escape something painful by running toward something that feels good. Or we hide something that hurts by pretending it isn't there. But maybe you've also noticed that none of these strategies really work. In fact, sometimes our favorite escapes can leave us feeling more stuck than before. In this series we'll look at three ways we're all tempted to skip out on the real life that God has for us. As we do, you may just find God's inviting you to stop avoiding it, escaping it, or hiding it and just . . . deal with it.

April 23 - Bottom Line: When you face a challenge, attacking is better than avoiding.
What's one of your favorite things to do when you're feeling a little stressed? Maybe it's to watch a few episodes of a new show on Netflix or turn up your favorite playlist on Spotify. Maybe you go for a run or spend time scrolling through social media. No matter what it is, we all tend to look for a little distraction from time to time—especially when life gets challenging. And while distractions aren't necessarily bad things, they can create problems if they become our way of life. In other words, when those temporary distractions become a consistent path of avoidance, we run the risk of never facing the challenges in front us. When it comes to facing challenges, the apostle Paul was an expert. Through his letter to the Romans, Paul gives us a different plan of attack when it comes to confronting opposition and stressors in life. And his plan won't just change what we do in the face of a challenge; it will change who we become.

April 30 - Bottom Line: God carries us through problems, not around them.
What do you find yourself thinking about the most? If you sat quietly and let your mind wander, what's the thing that pops up again and again? Sometimes it's something awesome, like a trip you're looking forward to or someone new you're interested in. But other times it's something not as awesome, like a fight with a friend or family drama at home. When our minds are consumed with difficult circumstances, we tend to start looking for a way to escape. And whether we realize it or not, sometimes those escapes can lead us to make bad choices. And the worst part? Those bad choices don't actually fix anything! In fact, they often make difficult circumstances that much more difficult. So if escapes can lead to bad choices that won't fix bad circumstances, what should we do in the midst of our problems? To answer that question, we'll look to the book of Isaiah. As we read what the author wrote in the midst of his own tough circumstances, we'll see that God promises to carry us through even the most challenging of circumstances when we turn to Him.

May 7 - Bottom Line: Comfort comes from community.
When it comes to thunderstorms, there are two kinds of people: those who love them and those who can't stand them. While some people settle in comfortably at the sound of the storm, others simply run and hide until it's all over. And if you think it about, isn't that a lot like life? When we face something potentially big or scary, some of us face it head on while others of us try to hide from it—or at least hide it from the people around us. While hiding might feel like the better choice at the time, it ultimately leaves us feeling more alone than we actually are. And is there anything worse than feeling alone in the midst of your circumstances? That's definitely not the way God intended it to be! In fact, when it comes to difficult circumstances, God's heart is that we'd never face them alone. As we look this week at what Paul tells us about God's desire for us when we deal with the tough parts of life, we'll see that the best way to deal with it is with the help of a community.

May 14 - Mother's Day
There is no Student Ministry so students can spend time with their families on Mother's Day.

May 21 - Senior Celebration
Join us as we celebrate and send off our graduating seniors.