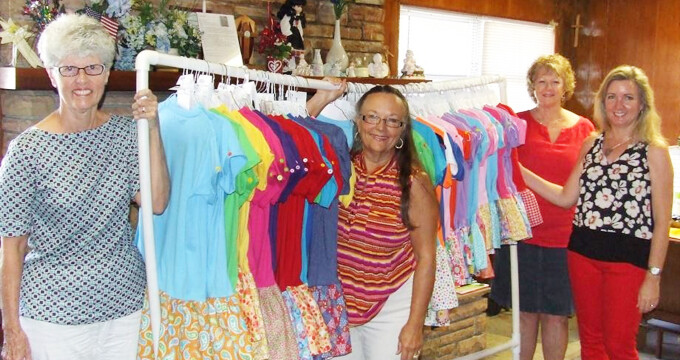 100 Dresses Project
Calling all seamstresses! It's time to put together T-shirt dresses to hand out at this year's Jubilee! We supply the fabric and the t-shirts; you supply the thread and your sewing skills.
If you would like to help us send young girls off to school with a new dress, please contact Kathy Carr at 781-8195 or e-mail at . You can also stop by at the 100 Dresses Project table in the courtyard, this Sunday, May 13 or next Sunday, May 20 between worship times. Kathy can answer any questions, show you a sample dress, and give you a packet you can take home to get started!
If you have sewn for the project before, contact Kathy and let her know how many dresses you want to do. You can pick up your bag of supplies on Sunday between services.