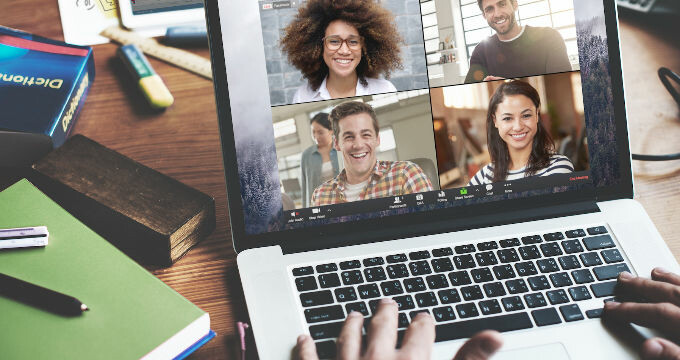 Grow in Faith Online
Small Groups and Sunday School Classes
We encourage you to connect with each other via platforms such as Zoom, Microsoft Teams, or Facetime. These free tools allow your group to meet and talk online so you can continue to have studies or just check in with each other and offer support.
Choir Chat (on Zoom)
The choir is doing a weekly zoom check-in on Thursdays at 7 PM starting June 4. If you aren't part of the choir, you're still welcome to join in. Email us for the zoom info.
Free Group and Personal Resources
Since churches are unable to meet and gather safely in their buildings during the coronavirus pandemic, The Upper Room is offering the May/June 2020 issue, both in English and Spanish, as a free, downloadable PDF. The Upper Room also has created a web page featuring resources to help create and maintain spiritual wellness during anxious times. Download issue | View resources
Bible translations, Bible reading plans, Devotionals, Videos, Prayer List.
There is also a Bible App For Kids available.
Both apps are available for IOS and Android devices.
Is providing free access to a limited library of their streaming videos.
They are including Personal Devotions and Small Group Devotional Studies, Family Devotional Studies, Videos for Children, and Topical Studies on Faith, Fear and the Sovereignty of God.
Provides free small group studies on a variety of topics and books of the Bible.
Please contact Bobby Van Duyne at if you have questions on how to access any of these resources.
WEDNESDAYS At 1 PM
Each Wednesday at 1 PM join us on Facebook. Pastor Bob is sharing encouragement, devotionals, and more each Wednesday.
FACEBOOK GROUP
We've created a private Facebook group where our St. Paul family can connect, support each other and Grow in Faith together online.
children and Students
Children and Students are also connecting each week online. You can join them on Facebook, Instagram and Youtube with new ways to connect, learn and resources for families.