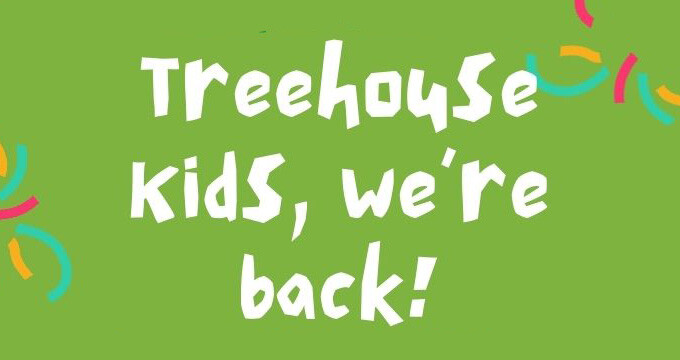 Kids Return to the Building Guidelines
Great news! Children's Ministry is back in the building starting on Sunday, Oct. 18! We have some changes due to COVID-19, including a change in location. See all our guidelines and what to expect below.
When
October 18th
Times
9 AM: Small groups
11 AM: Large Group
Where
Christian Life Enrichment Center (CLEC) - Children Ministry Wing
The Nursery
The Playground (Drop Off)
The Treehouse
The Gym (Pick Up)
Ages
Clubhouse Kids (Infant – Preschool)
Treehouse Kids (Kindergarten – 5th grade)
Safety and Social Distancing Guidelines
Kids attending in person worship need to pre-register through our RSVP system. You can find each week's RSVP link on our website and app the Sunday before so reservations for Oct. 18 will be available starting Oct. 11. Choose the Child's RSVP option for type of registration.
We recommend one parent to drop-off and pick-up your child(ren).
Kids kindergarten and up will be required to wear a face mask
We will take the temperature of all kids entering the kids space and require hand sanitizer or wipes before entering
Increased sanitation in common areas, toys and child needs
During check-in, families maintain 6-foot social distancing
Ministry volunteers and staff will wear masks at all times within the kid's area
No food or drinks will be allowed in the kids area. Prepackaged snack will be provided
No personal items will be allowed in the classrooms
Kids classrooms, restrooms and touch points will be disinfected in between all services
Toys will be rotated out between services
All kids locations will be deep cleaned on a weekly basis
Games and activities will be adapted to maintain CDC safety guidelines