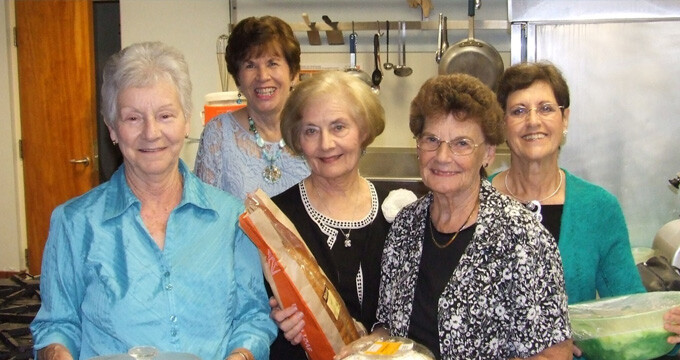 Martha Ministry Needs Volunteers
If you like to cook and to help and encourage people, we need you! Martha Ministry is a group of women who enjoy cooking and serving others. They provide meals for people who are sick, just home from the hospital or suffering from other life crisis.
The ministry is divided into a series of teams of 4-6 people. Each team is on call for two months of the year. On call teams sometimes make casseroles ahead or have food on hand that they can prepare quickly in the event we receive a call from the church office. We try to give at least 24-hours notice to each team. Each team's captain coordinates meal requests and what team members will provide for the meal when they are on call.
Because of illness, people moving and other losses, our ministry is now in dire need of volunteers for both captains and team members. We need volunteers for the following months: January and July; April and October; May and August; and June and December. The ministry is in need of a minimum of 10 new volunteers, so please consider whether you are able to help. If you are interested in serving with this ministry, contact the church office at 727-584-8165.