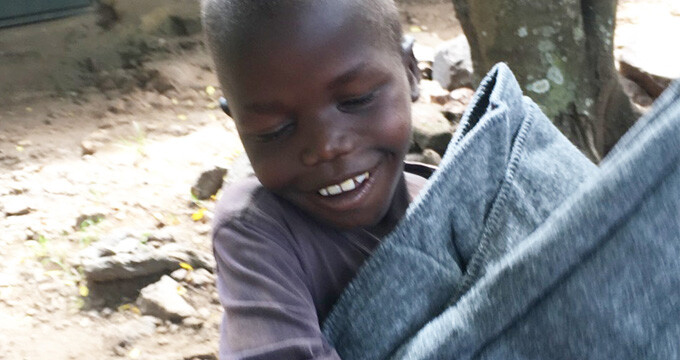 Meet the Children of South Sudan
We are hoping to include some of the South Sudanese refugee children that Carolyn Goodwin has been working with in our Back to School Jubilee this year and provide them with school supplies and backpacks. Carolyn has sent us a little information about some of the children at GRACE Home so we can get to know them better. Each of the children is currently living in a refugee camp in Uganda.
Mercy Aputu - Age 8

Mercy was only 5 when she came to GRACE Home. Both her parents died and she was in the care of her elderly grandmother who had difficulty taking care of her. Mercy was diagnosed with juvenile arthritis but since getting the medical care she needs, no longer suffers from it.

Manassa Kumori - Age 8

Manassa came to the Kenyi GRACE Home after he was found crying on the roadside at age 5. His mother had abandoned him so he was taken in to the orphanage. His mother comes and goes but Manassa has stayed at GRACE Home where he feels safe and loved. Manassa is a sweet little boy. He loves his family at GRACE and loves playing with the other children.

David Taban - Age 14

David's mother died of TB and his father died in the war. He suffered some very bad wounds when the kids had to flee into the bush when fighting started, but he has healed well and is happy joining the other GRACE children at the camp.

Grace Peresi - Age 9

After being shot in the war, her mother remarried and abandoned Grace. She was being cared for by her great-grandfather, but he was elderly and sick. Peresi is very quiet but always ready with a hug.

Santino Malish - Age 13

Santino was from a remote village and was living with his grandparents after his parents died. The grandparents were old and in poor health and felt they could not provide adequately for him and his sister. Both now live at GRACE Home.

Santino is very bright and wants to be an engineer. He just scored 96% on his exams even after going through the trauma of the war and relocation into a refugee camp.

Mary Keji Julius (Khemsa) - Age 16

Khemsa is a born leader. She is seen taking care of the younger children and taking charge with her peers. She is the choir leader and serves on various youth committees in the UMC in South Sudan. She is very intelligent. Not yet decided on what she wants to be, among her dreams has been accountant and lawyer. Khemsa has a younger sister, Manuela Nuela, also in GRACE Home.

Khemsa and Manuela's parents both died of HIV/AIDS. Although they have elder siblings, Khemsa was left to care for her parents when she was only eleven years old. After their parents died, the girls went to live with their grandmother. The grandmother made alcohol and would often leave for days at a time. The girls had to find food for themselves, were often sick, and were unable to attend school regularly. Even so, Khemsa was a stellar student and was voted as Best Citizen in her class. Since living at GRACE Home, Khemsa has been #1 in her class each year.

Manuela Nuela - Age 8

Khemsa's sister Manuela is a funny, sweet child always ready with a big smile. She is often seen taking care of younger children and singing in the children's choir.

Monica Kadi - Age 8

Monca was living with elderly grandparents who were unable to care for her. Monica is a little mischievous but very sweet.

Clement Mawa - Age 11

Clement's mother died one day after he was born after having cough and chest pain. His father was killed during war. His guardian was also taking care of children left behind by her two sisters who have died. Clement is a sweet child but sometimes seems sad. He has settled well into GRACE Home and accepted the others as family.

Santino Dogga - Age 12

Santino's father died and his mother remarried. The new husband rejected Santino and took Santino's mother to another village. Santino was left to live with his grandfather and had not seen his mother in three years before coming to GRACE Home. The grandfather took good care of Santino, but due to declining health, could not continue. Santino's mother signed over all the responsibility for his care to GRACE Home but his grandfather continues to visit and show interest in Santino's life. Santino is intelligent and loving. Always smiling, he is often found playing soccer with the other kids.

Salome Kiden - Age 16

Salome is a very intelligent young lady. She is athletic and loves playing soccer. She shares in leading the choir and loves to learn. Salome is quick with a smile and a hug and is positive about her future as a teacher.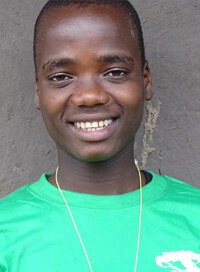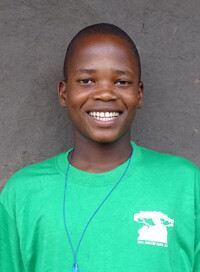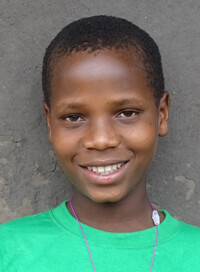 Sam Sebit - Age 15
Sam, Dennis and James are brothers whose mother died and whose father, a soldier, was killed in battle. They were being cared for by their grandmother and uncle, but their grandmother was in poor health and their uncle had a family of his own, making it difficult to care for three extra children, so they came to the GRACE home orphanage.
Sam's personality has really developed since coming to GRACE Home. He is happy and a good student. He loves playing soccer. He recently won the gold medal in the Refugees Road Race in Uganda.
Dennis Duke - Age 13
Dennis is quiet and shy but is always engaged in activity with the other children.
James Yuma - Age 10
James is shy but always quick with a smile and hug. He loves making crafts in Sunday School.
Find out more about the Back to School Jubilee
If you are interested in learning more about Carolyn Goodwin's work in Africa you can follow her on Facebook or visit www.tms-global.org and use her name or account number #3080 to support her ministry with a tax-deductible gift.