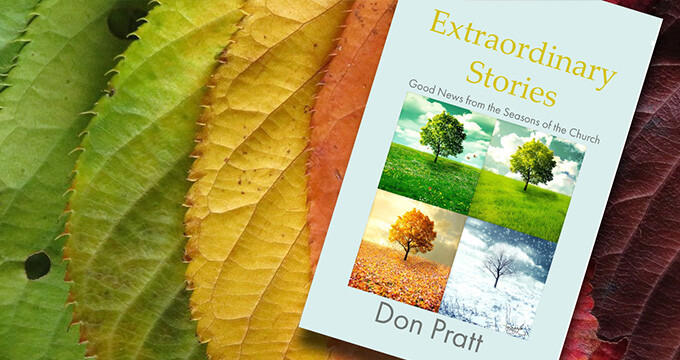 Pastor Don's Book Is Available Now
Pastor Don's first book, "Extraordinary Stories" uses the Liturgical Calendar to take a fresh look at the good news of the Christian seasons. He provides new insights into familiar stories: from the prodigal son and his family to Jesus and "the wee little man." These extraordinary stories, from the Old and the New Testaments, bring us the good news of God's love. "Extraordinary Stories" can be used as a source of meditation for the seasons of the liturgical calendar, an inspiration for messages, or as a guided devotional through the church's seasons.
If you would like to read it, you can buy the book online and we also have some copies available for purchase for $15 at the office Mon-Thurs from 9 AM to 4 PM. If anyone would like an autographed copy, Pastor Don is happy to sign your book.