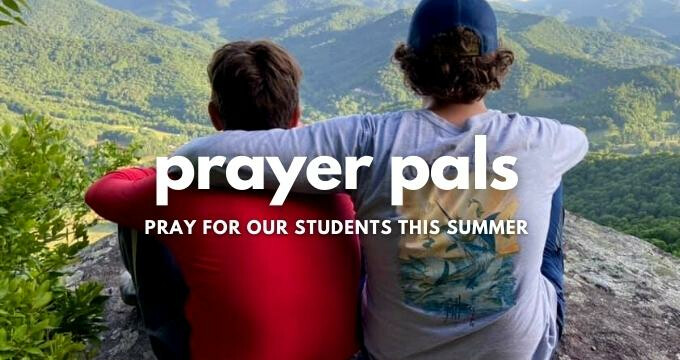 Pray for our Students this Summer
This summer our students are going to be growing closer to God and each other at Teen Valley Ranch, serving others on their mission trip, serving at Open Arms on Tuesdays, worshipping together and more. As they grow in faith and give in love together this summer, we want to support them with prayer. We're looking for Prayer Pals who are willing to:
Pray
Commit to praying each day this summer for one of our students
Encourage
Write an encouraging note that the student will receive on their trip to Teen Valley Ranch this June. Notes must be turned in by June 9. You can drop off notes at the office, or email them to our Student Ministry Director, Alison Van Duyne.
Sign Up TO BE A PRAYER PAL
If you'd like to be a Prayer Pal, sign up on the form below or call us at 727-584-1865. Once you're signed up, you'll receive the name of the student you will pray for this summer. If you have questions, reach out to Cindy Pratt for more info.