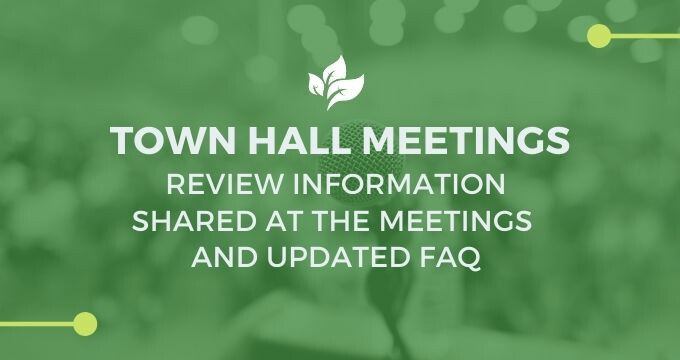 Town Hall Meetings
Thank you for participating in our Town Hall meetings, and sharing your questions, your concerns and your comments about the Vision Team proposal to sell the sanctuary corner.
Updated FAQ
During each Town Hall we learned more about the questions that concern you most, so we have updated the FAQ with some new answers including:
Why Now?
Why Not the CLEC?
A more detailed answer about the proposed plans to move the Memory Garden to the CLEC side of the street
Town Hall Video
If you weren't able to attend any of the Town Halls, we have created a video that includes the presentation from Monday as well as the Q & A sessions from all three nights. Even if you did attend, especially if you attended on Sunday, you may want to watch the video because we added to our presentation on Monday after hearing your questions on Sunday. The updated FAQ also includes some of the things that were added if you don't have time to watch the video. You may also find that questions you were wondering about were answered on other nights than the one you attended. View the video below.
Q&A Timestamps
40:38​ - Monday, Feb. 22 Q & A
1:02:48​ - Sunday, Feb 21 Q&A
2:26:37​ - Wednesday. Feb. 24 Q&A
Thank you again for being part of this decision making process. Please continue to cover the entire process in prayer and ask for God's guidance and leading as we move forward.