On Wednesday nights from 6 to 7:30 p.m. we host classes, Bible studies and other groups. Classes range from practical topics like parenting and financial planning to Bible studies relevant to today's world.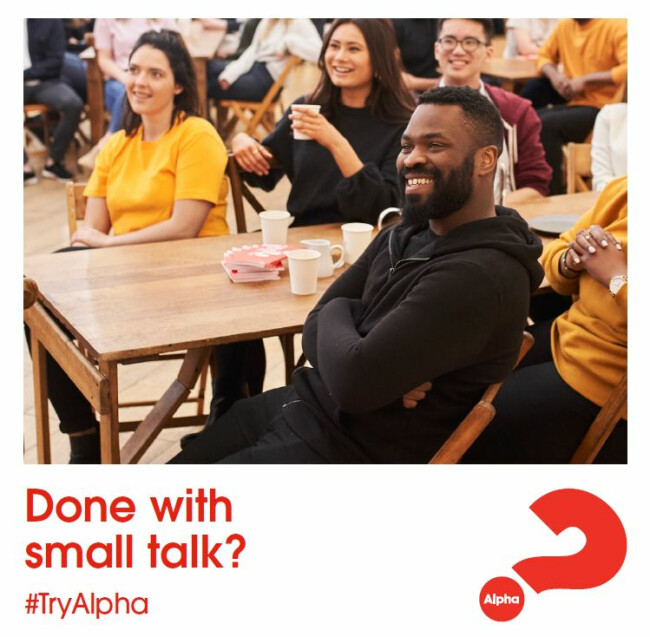 Alpha
Starts September 11
Alpha walks you through the basics of the Christian faith in a way that everyone can relate to. Each session features a video with inspiring stories from all around the world, followed by conversation that will make you think. It's an opportunity to explore life and the Christian faith in a friendly, open and informal environment. There's no cost for this class.
Send us an email if you plan to attend.