Candlelight Christmas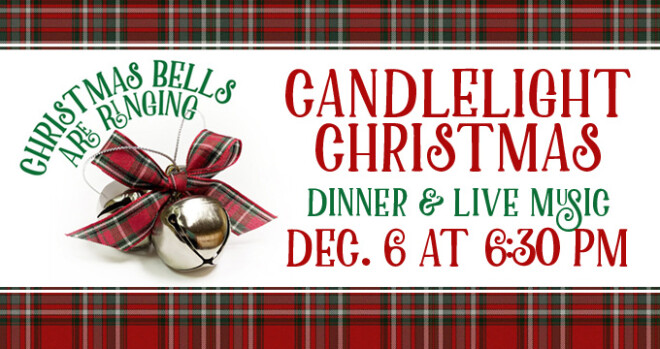 Friday, December 06, 2019, 6:30 PM - 9:00 PM
Christmas Bells Are Ringing
Begin the Christmas season with Candlelight Christmas. Good friends and food and musical entertainment will put you in the Christmas spirit. Childcare provided.
Tickets
Candlelight Christmas tickets are $25.
You can get yours in the courtyard between worship times on Sunday or at the church office Tuesdays and Thursdays from 10 AM to Noon.