Serving in Our Community
Serving is an important part of our Student Ministry. Our students serve at the church by helping ministries like Open Arms or with events like the Back to School Jubilee, Vacation Bible School and Summer Camp. They also serve at Sabal Palms Children's Center and in other parts of our community.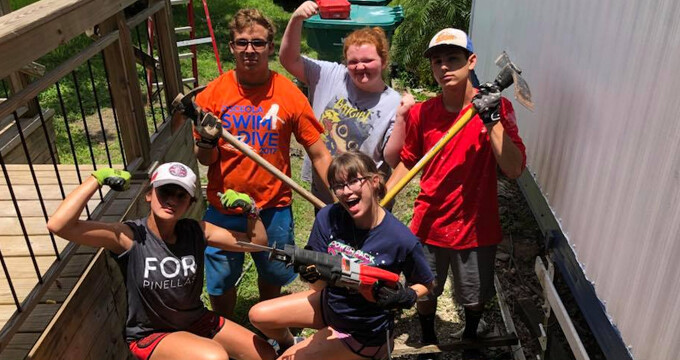 Missions Trips
Each year our students take part in an out of town mission trip. Students build relationships with home owners and families through home repair and service projects in communities all over the country.
This year our high school students are going to Port St. Joe in the Florida panhandle to help with hurricane repairs and clean-up from March 15-21.
2019 Spring Break Mission Trip Recap
SEE PICTURES FROM LAST YEAR'S TRIP