This summer our students are spending Sundays worshiping, Tuesdays serving and Wednesdays out having fun! We're also going on a retreat to Teen Valley Ranch, and taking a Missions Trip to Tennessee. Take a look at our summer schedule.
Sunday Night Worship
Join us on Sundays from 6-8 PM for games in the gym, student led music, biblical teaching and small groups.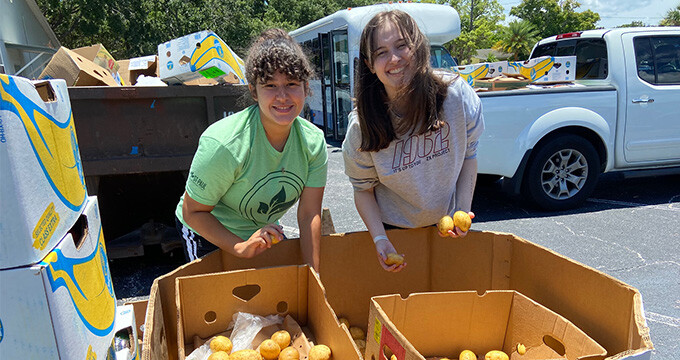 Tuesday Serve
This summer students are invited to serve with us at Open Arms each Tuesday from 12 to 2 PM. This is a great opportunity for community service hours!
We'll be helping at Open Arms Ministry, which supplies thousands of families with food every month. Open Arms also has an impact beyond our one location by acting as a distribution center where other churches and food pantries we've partnered with receive food to give away through their own ministries.
Dates
June 7
June 21
June 28
July 12
July 26
HOW TO JOIN US
Meet us at the Druid Campus (2039 Druid Rd). Students can come and go as their schedule allows and should eat before or bring a lunch.

Wednesdays Out
Have fun with us on Wednesdays all summer long!
WALKING DESSERT TOUR
June 1. 6-9:30 PM. $15
TRIVIA NIGHT
June 8. 6-9 PM. $5
KAYAKS AND PADDLEboards
June 22. 6-9:30 PM. FREE
INDEPENDENCE BEACH BASH
June 29. 6-9:30 PM. $15. $5
Movie Night
July 6. 6-9 PM. FREE
SHUFFLEBOARD
July 13. 6-9:30 PM. FREE
FAMILY PICKLEBALL TOURNEY
July 27. 6-9 PM. FREE