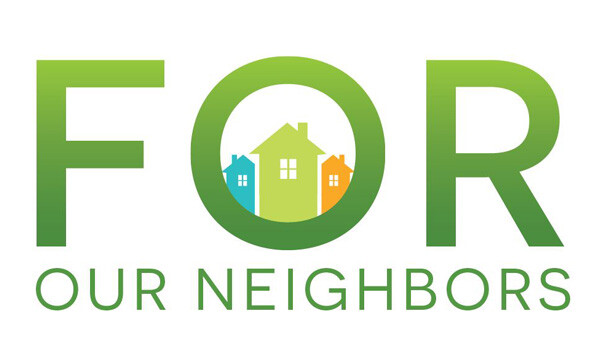 FOR Our Neighbors
Residents will begin moving into the Highland Park Villa development across the street within the next month! This is a great opportunity for us to connect with our new neighbors and show them that we are FOR Our Neighbors. We have created a team to help us reach out to the new residents and welcome them in a few different ways. We need your help to make it happen!
Welcome Bags
Thank you for taking all the tags last Sunday! Remember to turn in filled shopping bags by July 7. You can turn your bag in on Sunday at the Connection Center or at the church office during the week.
DELIVERING BAGS
If you're interested in helping to deliver the welcome bags, you can sign up on the Connect Card on Sunday. We'll contact you as we find out about move in dates for our new neighbors.
BAKING BREAD
If you have a talent for baking and you're willing to make fresh bread to include in the welcome bags, sign up on the Connect Card. We'll let you know more info as dates are finalized.