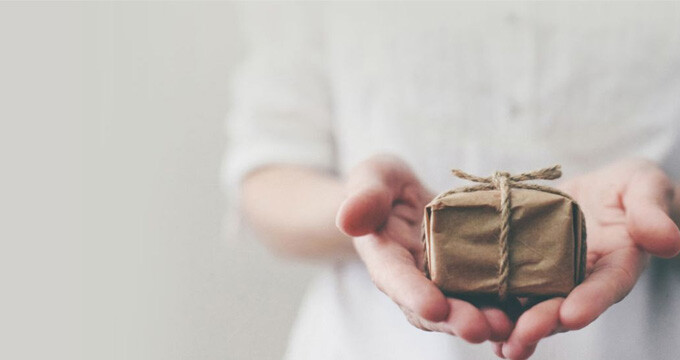 How to Use Our New Giving Page
A new, easier to use online Giving Page is coming next week. You can still set up recurring gifts or make a one time gift. You can also pay for flowers, class study materials and all the other ways you are used to using online giving. The difference is that the page is more streamlined so it's easier to use, and it's directly tied into our member database and financial records so it will make our Financial Team's job easier as well.
What the New Giving Page Looks Like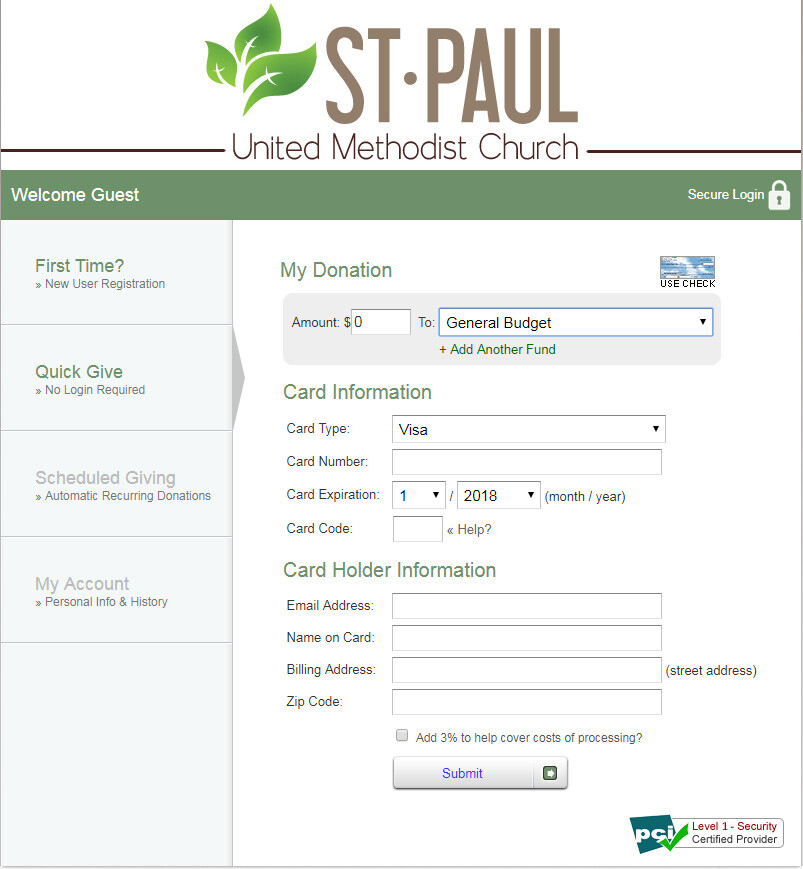 Register once and your billing information will be saved, making it easier for the next time you give. You can also give without registering, but you will need to enter your information again the next time you give.
Use the drop down to select what your payment is for. You can add more than one fund, payment type or giving area to a single payment.
Use an e-check (ACH) or a credit card to make your payment. We ask that you check the box when making a credit card payment to add 3% to your payment or gift and offset the fee we are charged for each online payment. There is no fee for ACH payments.
If you currently make a recurring payment, we will contact you and walk you through the process of stopping the old payment and starting a new payment on the new giving system. The old system will remain in place for a few months to allow everyone to transition.
When the pages switch, you will be able to reach the new page the same way you have reached the old giving page. Click the Giving button at the top of our website, or the Giving link under the Worship menu.