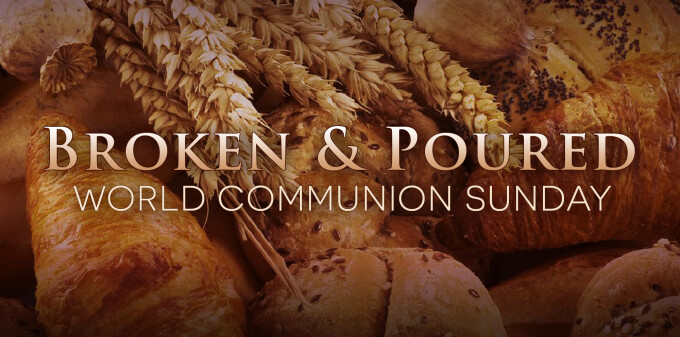 World Communion Sunday
WORLD COMMUNION SUNDAY
On World Communion Sunday, churches all over the world take communion together to celebrate our inclusivity and diversity! Though we may have different traditions, customs or come from different backgrounds, we are all one body of Christ.
WHAT IS THE MEANING OF COMMUNION?
Holy Communion is such a common occurrence in worship that its uncommon richness sometimes gets lost. We take communion each month, but do we really focus on what it means?
The Lord's Supper, Holy Communion, and the Eucharist are all names for the sacrament celebrated by United Methodists. With the sacrament of communion, Jesus invites us to take part in the special meal he ate with his disciples the night before his crucifixion, and other meals he shared in homes and on hillsides. The sacrament is an occasion of grace from our self-giving God. It is also a time for us to remember and give thanks to God for the gifts of creation and salvation.
The word communion means sharing an intimate moment, experience or conversation, especially when the exchange is on a mental or spiritual level. When we receive the body and blood of Christ we are remembering Christ's sacrifice for us. At the same time, we are experiencing communion not just with God, but with each other. We pray that we may be 'one with Christ, one with each other, and one in ministry to all the world.' Holy Communion brings together our worship and our work in the world. We are fed with the body of Christ by the Father and empowered by the Spirit to live as Christ's body in the world. All this is God's gift to us.
Adapted from An open table: How United Methodists understand communion by Joe Iovino.