Women's Prayer Breakfast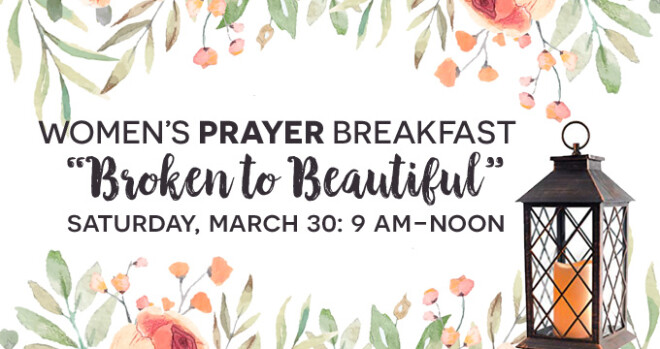 Saturday, March 30, 2019, 9:00 AM - 12:00 PM
Join us on Saturday, March 30 for our annual prayer breakfast. Our speaker is Dr. Linda Plunkett, a Christian psychologist and author. She operates Hope for the Hurting and ministers as a counselor, teacher and speaker.
She will speak about her near-death experience from a brain tumor and her supernatural rescue. Linda's story gives hope to others experiencing physical and spiritual pain, as she declares that God does have a good plan for our lives. Come and be inspired!
tickets: $12
Buy tickets on Sunday in the courtyard and in the church office Tues. and Wed. from 10 a.m.-noon.