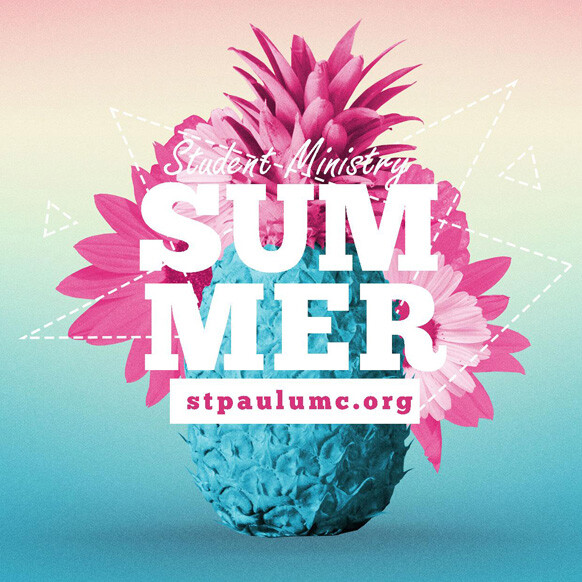 Tribe Tuesday
Join us on Tuesday nights for a different fun activity every week.

June 18 - progressive dinner
5:30-9:15 PM. Cost: $5
Meet at church. We'll take the bus to different houses for appetizers, main course and dessert.
*
June 25 - DIY Wood Sign Workshop
6:30-9 PM. Cost: FREE
Event will be held at the church. Snacks provided.
*
July 2 - Independence Beach Bash at Sand Key Park
5:30 - 9:15 PM. Cost: $5
Meet at church at 5:30 p.m. Pick up at 9:15 p.m.
We'll have fried chicken for dinner. Bring your suit, towel and a change of clothes. You may also want to bring a chair or other items like footballs, skim boards etc.
*
July 9 - SKY ZONE
5:30-8:30 p.m. Cost: $15 ($17 includes pizza/drink)
*
July 16 - MOVIE NIGHT
6:30-9 p.m. Cost: FREE. Bring a dessert to share.
*
July 23 - st. pete shuffleboard club
6:30-9:30 p.m. Cost: $5
We'll meet at the church at 6 p.m. and play from 7-9 p.m. Pick up is at at 9:30 p.m.
*
july 30 - POOL PARTIES
Cost: $3 for food
Middle School: Austin and Taylor Smith's home
High School: Still looking for a home
*
August 6 - XTREME FUN CENTER
5:30-8:30 p.m. Cost: $12 for two games
Ways to Serve
Wednesday Serve
Students are invited to come to church each Wednesday from noon-5 p.m. to eat lunch, hang out and serve the K-5 kids at our Camp XP summer camp or help with preparing for the Back to School Jubilee. Bring a lunch.
June 19 and 26. July 3, 10, 17 and 24.
*
July 11-14
middle school MISSIONS TRIP
Cost: $100 due on May 19
Meet at church to leave at 2 p.m. on Thursday, July 11. We will return on Sunday, July 14. Pick-up is at 2:30 p.m. We will stay at Grace Covenant Presbyterian Church in Orlando.
On this trip we'll serve at 4 local organizations like United Against Poverty, Give Kids the World, Coalition for the Homeless and The Russell Home.
*
Aug. 10 - SERVE AT Back to School JUBILEE
Students help to distribute school supplies to hundreds of children.
Other Activities
June 9-15
TEEN VALLEY RANCH
*
June 28- June 29
River weekend
Open to students currently in 6th-12th grades. Cost: $25
Join us for tubing down the Ichetucknee River! Meet at the church at 5:30 p.m. on Friday, June 28. We'll eat dinner on the road, and worship when we arrive. We'll stay at the First UMC of Alachua (near Gainesville) and spend Saturday tubing from 8:30 a.m. to noon and then share a picnic lunch before return to the church by 6 p.m.
What to Bring: Sleeping bag, air mattress/cot, pillow, bathing suit (one piece for girls or t-shirt over two piece), towel, sunscreen, change of clothes for ride home, money for road meals, Bible.
If student HAS NOT been on a retreat with us this school year, a parental consent form is required.