Sunday Morning
At 9:00 and 10:30 students are encouraged to attend worship with friends or family OR serve on our technical team. Positions are available to assist with live stream, camera operation, worship software, and much more. Contact the Director of Worship Arts if you are interested.

Sunday Night
At 5:30 p.m., students are invited to join us in the Mariposa Cafe for dinner. Dinner is $3. Students must pre-register for dinner by the Wednesday before by filling out the online form. Students can pay for dinner on Sunday by cash or check.
The group then branches out to the Student Room, the gym or the Fellowship Hall for group games, exciting crowd breakers, passionate worship, biblical teaching, and a chance to connect with others through Source Groups. Time together ends at 8:00 p.m.
SUNDAY NIGHT SCHEDULE
Current Teaching Series
Let's be honest: Nobody likes being told what to do and nobody wants to be bossed around. In this series, we'll take a look at how we can all begin to honor and respect the authority in our lives, even when it's hard! As we do, we'll discover that life's better when we learn to handle authority like a boss.
Sept. 30: Life is better when you honor the boss.
Oct. 7: Control what you can control, and trust God with what you can't.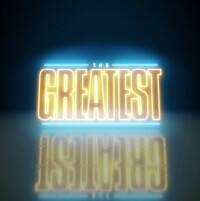 Sometimes following God feels a little complicated. With so many rules to remember, prayers to pray, and guidelines for how we're supposed to live, it's easy for it all to feel overwhelming. In this series, as we look at how Jesus kept faith simple, we'll see that it's really all about doing one thing—the greatest thing.
Oct. 14: God is FOR you.
Oct. 21: If you want to know God, get to know Jesus.
Oct. 28: Fall Fest in the Pumpkin Patch
Nov. 4: Loving your life comes from knowing your worth.
Nov. 11: Move people from a category to a conversation.
Nov. 18: No Student Ministry Meeting
Nov. 25: Let Jesus lead you toward love.
XPERIENCE SUNDAY
On the first Sunday of each month from January through April, we invite fifth, eighth and twelfth graders to experience worship at the next age level.
Fifth graders are invited to join the Student Ministry for dinner, worship, games and small groups.
Eighth graders have the chance to do activities with the high schoolers.
High school seniors have the chance to visit our IGNITE group for 18-30s after Student Worship.
Click here to download an XPerience Sunday flyer for more information.