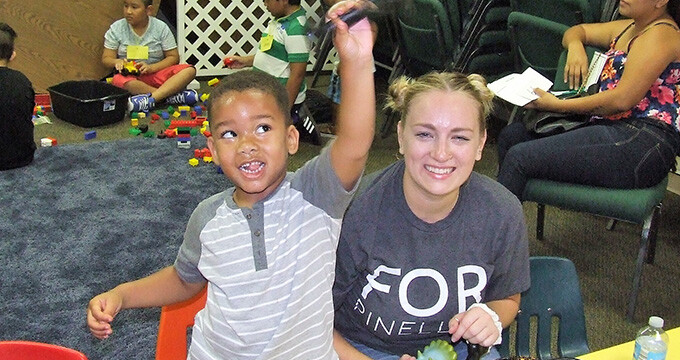 Back to School Jubilee
Preparations are underway for the Back to School Jubilee on Saturday, August 6. Each year, with your help, we distribute school supplies, backpacks and more to hundreds of pre-registered children in our community. This is a chance to cover the kids and families who attend with love and get them started out on the right foot for the school year. If you want to help with this year's Jubilee you can:
DONATE SUPPLIES
A huge thanks to everyone who has donated supplies! Because of you we have the supplies we need to fill this year's backpacks! Thank you so much!
If you've already bought supplies, please do turn them in, but we don't need anyone to buy additional supplies.
VOLUNTEER
We have plenty of people signed up for Jubilee Day on August 6. If you signed up, you should be receiving some information by email. Volunteers should arrive at 9:15 to receive instructions and get ready for the event starting at 10 AM. Thank you so much for your willingness to serve!