The St. Paul Handicapable Ministry welcomes any person over 16 years old with cognitive or physical disabilities. This ministry seeks to encourage every person to discover their confidence and security in God's love revealed in Jesus.
Join Handicapable in person for live worship or on YouTube for virtual worship!

Wednesday Night Worship
Handi worship is held every Wednesday night at 6:30 p.m. in the worship center. During this time we explore God's great love through stories from the Bible. We pray, sing, participate in skits, and watch videos. We are meeting in person and feature a virtual worship option on our Youtube channel each Wednesday!

For pictures from our Handicapable events and programs, visit our Facebook.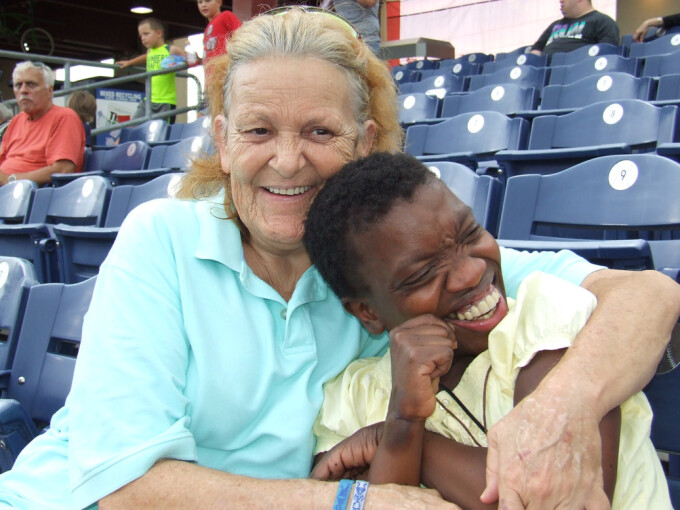 Social Events and Activities
Throughout the year Handicapable hosts special events and offers opportunities for members and friends to have fun together at craft nights, themed dances and parties, our annual talent night, trips to baseball games, and retreats. Members also have the chance to serve by taking part in mission projects, helping lead worship at Sabal Palms Children's Center, caroling for residents at nursing homes, and more.
Visit the Help Us Gather (HUG) website to find more fun local events for people with disabilities!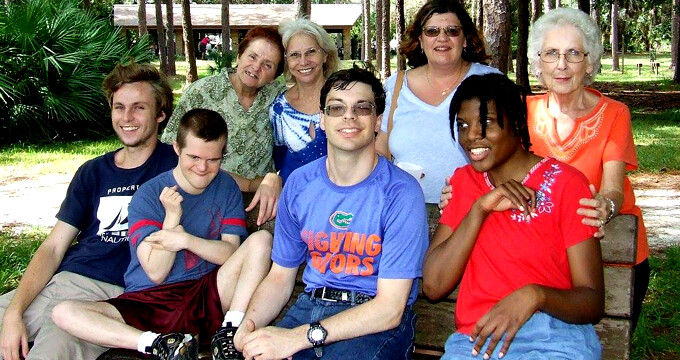 Serve with the Handicapable MINISTRY
We are always in need of volunteers to help with mentoring, refreshments, planning events, chaperoning trips and more.
assist with Bible lessons
serve refreshments
teach Bible lessons
chaperone trips
assist with Special Olympics
assist in the Computer Lab
mentor
assist with planning and special events
If you are interested in serving in this ministry, contact Handicapable Director, Horton Townes.
Bay News 9 Everyday Hero Feature - Jan 5, 2015
Horton Townes, the Director of our Handicapable Ministry, was featured on Bay News 9 as one of their "Everyday Heroes." Earlier this month Horton and Handi members Wendy Johnson and her daughter Estelle were interviewed for the story, which aired Monday, January 5 on Bay News 9. We are so proud of Horton and the Handicapable Ministry for all that has been accomplished over the 20 years since the ministry was founded. What an excellent opportunity to share with the wider community what God is doing here at St. Paul through our Handicapable Ministry!
Our Handicapable Ministry is proud to partner with the Agency for Persons with Disabilities. For more information on this organization, click the logo.