"For where two or three gather in my name, there am I with them." - Matthew 18:20 (NIV)
St. Paul is a praying, caring church. We don't want you to be alone in any struggle. There are many ways to share your needs and praises and be assured that many are praying right along with you.
Stay and Pray
Stay in the chapel after worship the first Sunday of each month (Communion Sunday). If you would like someone to pray with you, members of our Prayer Team will be happy to. You are also welcome to spend time alone with the Lord if you do not want a prayer partner.
Prayer Phone Line
Call 727-559-PRAY around the clock to leave a recorded prayer need.
Connect Card
During worship on Sunday you can make a prayer request on the Connect Card in our bulletin or on our online Connect Card. Our Prayer Team will pray over your requests, and we will post your request in the bulletin if you choose to share it with the rest of the congregation.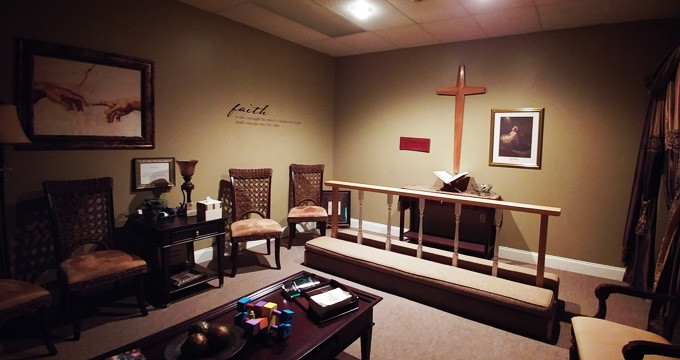 Prayer Room
"The Upper Room" is on the second floor of the Christian Life Enrichment Center next to room 248. This Prayer Room is open during the day for anyone who would like to come and pray. Prayer Shawls are also available in this room to anyone in need of being wrapped in prayer.