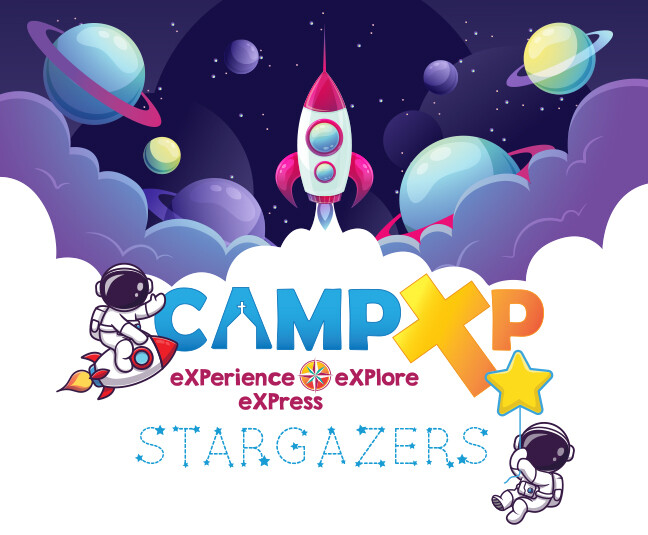 Camp XP: Where Kids eXPerience, eXPlore and eXPress Faith!
Join us this summer!
The purpose of CampXP is for kids to explore and experience faith, friends and fun all summer. This year's theme is Stargazers and our summer is going to be out of this world! We will be on a mission to discover God's glory!
Those who are wise will shine like the brightness of the sky. Those who lead many others to do what is right will be like the stars forever and ever. - Daniel 12:3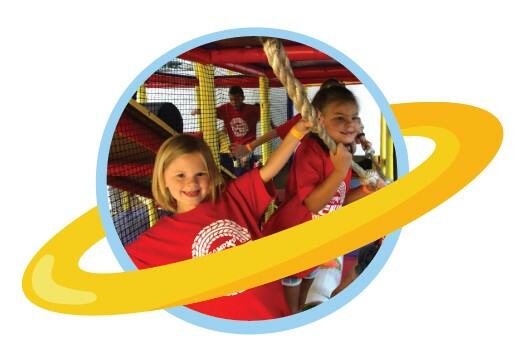 Ages
K-5th grade
(based on grade completed in 2021-2022 school year)
Time
7:00 a.m. - 6:00 p.m.
FEES
One-Time, Non-Refundable Registration Fee: $50 for each child
Late Payments Fee: $20
Weekly Tuition cost
Camp Hours
(7 a.m. – 4 p.m.)
$130/week

Wrap Care
(4 – 6 p.m.)
$15/week
Weekly fee due the Wednesday before each week of attendance
Pay with check, cash, or online by credit card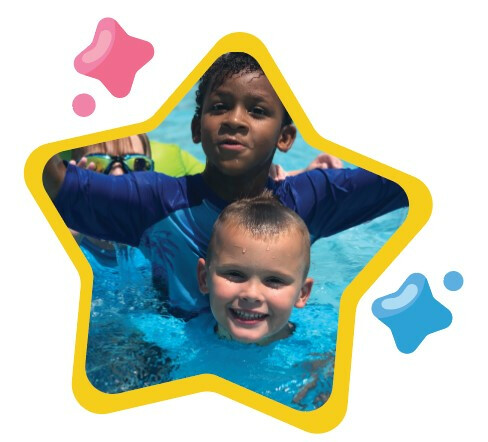 Weekly cost includes:
Lunch
Snacks
Field Trips
Camp Activities such as Arts and Crafts, Sports and Games, Water Activities, Visits to Local Parks and Recreation Pools and more!
Camp activities are both indoors and outside so your child has the opportunity to play and to cool off in the air-conditioning!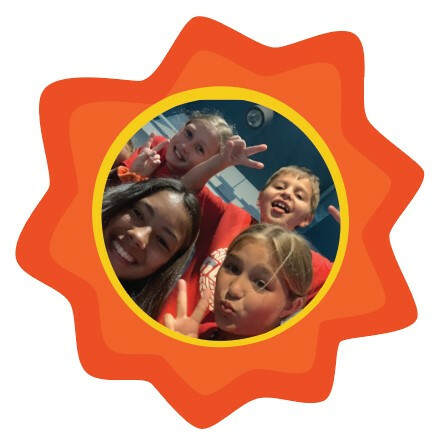 Dates
Camp is open Monday-Friday from May 31-August 5. No camp on July 4.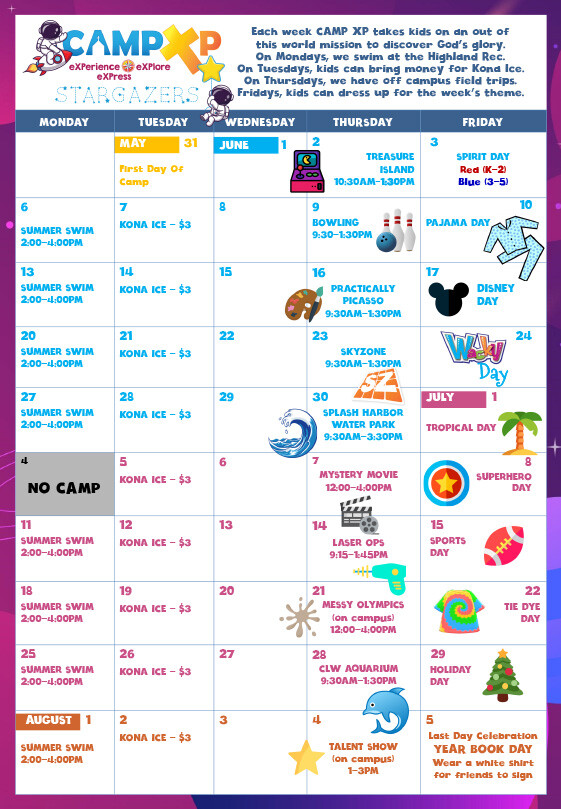 SAFETY GUIDELINES
We have been working hard to ensure that camp will run smoothly and safely. See basic guidelines below.

Campers will have fun in small groups to minimize exposure.

Masks will be optional, but are encouraged on off campus field trips.
Kids' classrooms, restrooms and touch points will be disinfected throughout the day
All kids' locations will be deep cleaned weekly
We will continue to monitor conditions and CDC recommendations and update guidelines as necessary.