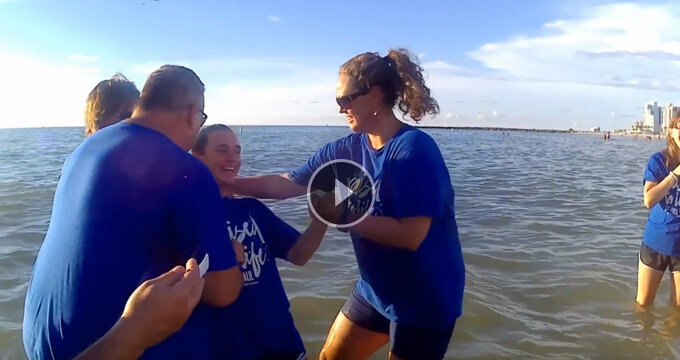 Beach Baptism Video Shares Powerful Experience at Sand Key
We had a beautiful day at Sand Key Beach on Sept. 9. It was the perfect setting to eat and worship together before almost 50 people went into the water to be baptized or to remember their baptism. What an awesome sight to see so many committing, or recommitting to our Lord! Take a look at this video to get an idea of what we experienced on the beach, or visit our Facebook for pictures.
Thanks to the volunteers who helped set up, as well as everyone who attended, loaned us a canopy, brought a dish, and took part in the celebration! A special thanks also goes to Crabby's Dockside on Clearwater Beach for donating the chicken for our meal. It was an unexpected blessing, and we are so grateful for the generosity of this wonderful local business!