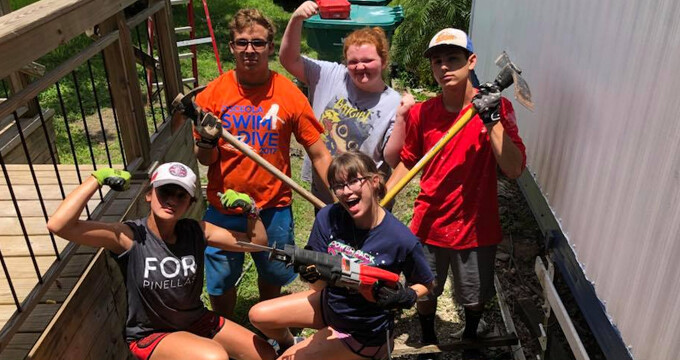 Help Fund Our Student Mission Trip
This March 15-21, a Student Ministry team from St. Paul will serve by helping with home repairs for people whose homes were damaged by Hurricane Michael in Port St. Joe, FL.
Help Fund This Year's Mission Trip
If you would like to help fund it, visit the envelope display in the sanctuary lobby.
TAKE AN ENVELOPE
Each envelope in the sanctuary is labeled with a number from 1-100. The number on the envelope is how much you'll donate. You may want to pick a number that's significant to you, like a special date. You can take as many envelopes as you like.
MAKE YOUR DONATION
Put your donation inside the envelope, and place it in the offering plate. Be sure to use the envelope so we know your donation is for the mission trip. You can also make a donation of any amount without an envelope, just label it "Student Mission Trip."