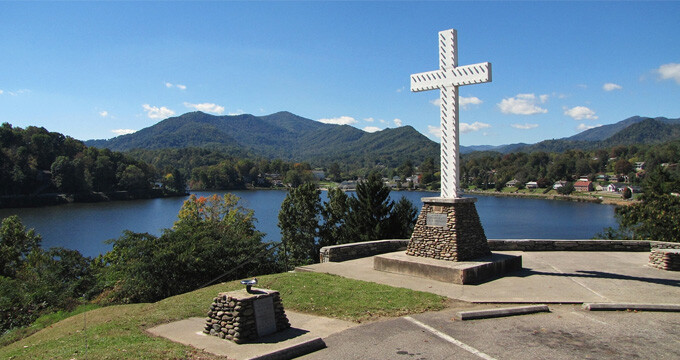 Lake Junaluska Trip
This summer we're taking a trip to Lake Junaluska in North Carolina from August 20-24, 2023. This retreat is for adults and includes: festival worship, plenary sessions, workshops and entertainment. Lodging at Lake Junaluska and meals during the retreat are also included.
Itinerary
Aug. 20 - Leave the church on the St. Paul bus at 1 PM. Stop in Valdosta, GA to eat supper and spend the night.
Aug. 21 - Breakfast at the hotel. Stop for lunch on the way and arrive at Lake Junaluska Monday afternoon. We will check in and have time to freshen up before having dinner at the conference center. From Monday dinner through Thursday breakfast all room and meals are included in the price of the trip.
Aug. 21 - 24 - Find the schedule of events and more info about the Festival of Wisdom and Grace here.
Aug. 24 - Depart Thursday morning. At the moment the plan is to drive straight home, but we will discuss this further at our upcoming retreat meeting on May 17. The group will decide if we stay another night on the way back.
Cost
The price for the trip is $580 per person if you share a room. It is $845 per person if you have a single room. This includes hotel stay on the way up, as well as food and lodging at the retreat. It does NOT include road meals and hotel on the way back. Additional cost of hotel stop on the way back is TBD.
There will be a $150 deposit due by the end of May and the total amount will be due by July 15th.
Payments can be made online (3% processing fee is added to online payments) or by cash/check at the church office. Be sure to include names of attendees with your payment.
We're looking forward to a fun trip filled with chances to grow in faith, connect with other Christians and draw closer to God!