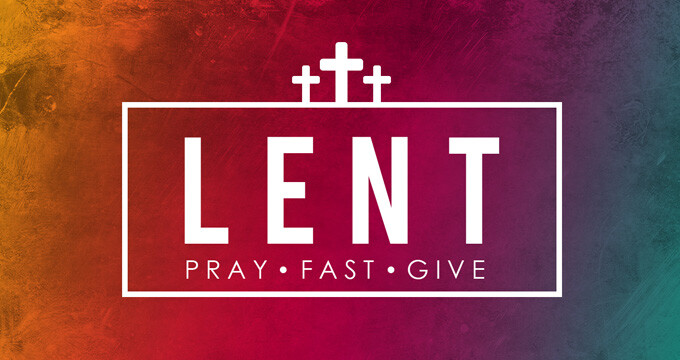 Lent at St. Paul
WHAT IS LENT?
Lent is the period of 40 days leading up to Easter (note: Sundays don't count). It is a time of preparation and focus, reminiscent of Jesus' time in the wilderness before he started his public ministry. We believe that Jesus went to the wilderness to set aside the distractions of normal, "worldly" life and focus on God and God's will for him. So we attempt to do something similar during Lent. Here are four ways you can "enter the wilderness" this Lenten season and find some focus, too.
GIVE IT UP
Consider giving up something that distracts from your important relationships with your friends, family, and God. A few suggestions include:
Cut out screen usage for several hours a day
Take a day of true rest, 24 hours without work.
PLUG IN
Consider adding in something that helps you connect to God. Maybe that means:
Read a book of the Bible or a devotional once a day
Add specific prayer times to your routine
SERVE
Start a new routine of service or serve in ways you haven't before.
Why not help us pack 25,000 meals for our community next Sunday?
If you want to start a new routine, join one of our ministries like Jumpstart, Prayer Shawl, Dorcas Sewing Circle, the Carpenter's Shop, our homeless meal ministry and more. Visit the serve section of our website to find a place to serve.
SHARE IT
Make it a communal event. Share your Lent practice with your small group, study or friends group and/or attend worship.
LENTEN WORSHIP TIMES
All Lenten worship times will be available to stream live online. We will not host Lenten worship in the sanctuary due to CDC guidelines about gatherings of more than 50 people.
Click here to stream.

Palm Sunday: April 5 | 9 and 10:30 a.m.
Celebrate Jesus' triumphant entrance into Jerusalem.
The choir will not be able to rehearse due to the COVID-19 coronavirus so we will not hold the cantata as originally planned. Instead we will have online worship with a message at both worship times.

Maundy Thursday: April 9 at 7 p.m.
Join us for an online worship experience that remembers the Last Supper. We will have communion at this worship. Prepare some bread and juice for yourself before worship, and set it near you so that you can take communion when the pastor directs you.
Good Friday: April 10 at 7 p.m.
Before the joy of Easter, we remember Jesus' sacrifice for us. Join us live online as we journey to the cross.
EASTER SUNDAY: APRIL 12
9:00 and 10:30 a.m.
Celebrate the Risen King with online worship!