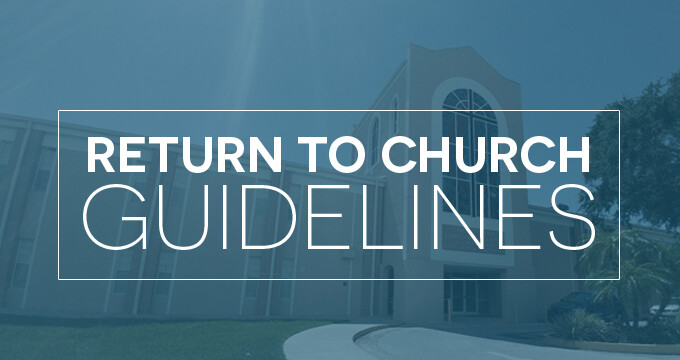 Return to Church Guidelines
The safety of our attendees, volunteers, and staff remain our highest priority. View our current health and safety protocols below. These guidelines are updated based on the virus transmission levels in our area, and the most recent CDC guidelines. We are all figuring this out together, so we ask for your patience and understanding as we strive to protect all the members of our worship community.
LOCATION
Our Worship Center is in the Christian Life Enrichment Center (CLEC). The Highland entrance has a drive thru drop-off location for those who have difficulty with mobility, and the lot by the church office (Rosery side of the building) is also available for those with limited mobility at 9 AM. At 11 AM the Rosery entrance is closed. If you're able to walk easily, we ask that you love your neighbor by parking in the spaces furthest from the CLEC to allow our friends who have trouble walking to park closest to the building.
RESERVATIONS
Reservations and check in are no longer required.
WORSHIP TIMES
Our band led worship time is at 11 AM.
Our traditional service is at 9 AM.
WORSHIP
Our services are designed to be as touchless as possible by holding doors open, eliminating paper bulletins, and using offering collection boxes before or after worship instead of passing the plate.
WELLNESS
Anyone who is sick, coughing, has a sore throat, or a fever is asked to remain home. We're committed to continuing to provide worship online, so anyone who needs to remain at home whether due to illness, being in a vulnerable group, or other reasons can still join us in worship.
Everyone will wear a cloth or disposable mask in the building. If you don't have a mask, we'll provide one to you. If you're unable to wear a mask, we ask that you continue to worship with us from home until masks are no longer needed.
We have provided hand sanitizer throughout the building and encourage you to use it.
THANK YOU
We thank you all for working with us to take care of each other, even when it may be inconvenient. You may not be someone who is in a vulnerable group or concerned about catching the virus, but these measures will help us to protect those who are. They only work if all of us buy in and do our part to keep each other safe. Thank you for putting the safety of our St. Paul family members first!