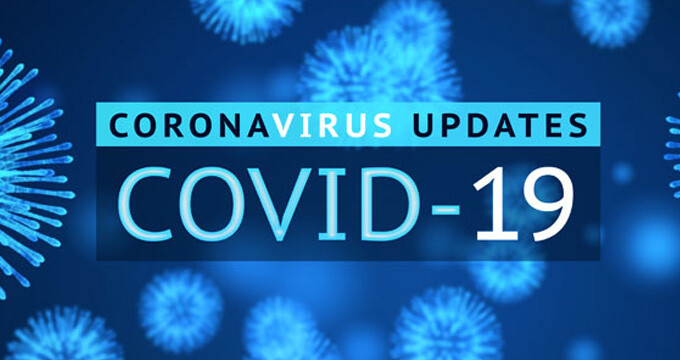 St. Paul's Coronovirus (COVID-19) Response
APRIL 6, 2020
The General Conference of the UMC scheduled for this May has been postponed. A new date has not been set yet.
The Florida Annual Conference meeting scheduled for June will meet virtually on Saturday morning, June 6th. Details to come. An in person gathering is also scheduled on Saturday, September 19th in Lakeland to recognize retiring clergy, share in a memorial service, and celebrate commissioning and ordinations.
APRIL 3, 2020
Even though Governor Ron Desantis's recent executive order lifts the restriction of limited assembly and social distancing, in light of CDC and WHO guidelines, and our commitment to save lives and do our part, St. Paul UMC will continue to hold virtual worship on Sundays and midweek. Most of our staff is working from home, and our church office will continue to remain closed until the time comes when the CDC let's us know it is safe to return to public worship.
Please join the St Paul UMC page on Facebook live on Sundays, here or on our St. Paul app (for android and apple) for worship at 9 am (hymns) and 1030 am (praise songs like you hear on the radio).
Wednesdays at 1 join us on our St Paul Facebook page for for an uplifting word and study.
Check here additional virtual offerings for children, students and adults.
MARCH 19, 2020
HOLY WEEK & EASTER
Due to CDC guidelines about gatherings of over 50 people, our Holy Week and Easter worship times will be online only. We would love to be able to host these special worship times in the sanctuary, but God is bigger than a building and so is the good news that our Lord is Alive! See our worship times below and plan to join us online.
Palm Sunday—April 5—9 & 10:30 AM
The choir is not able to rehearse so we will not have the cantata at 9 AM as originally planned, but we will celebrate Jesus' entrance to Jerusalem at both worship times online.
Maundy Thursday—April 9– 7 PM
Good Friday—April 10—7 PM
Easter Sunday—April 12—9 & 10:30 AM
You can join us on livestream for all our Holy Week and Easter worship times.
ADULT STUDIES
At this time the building is still closed and we are not hosting our normal adult studies. We are working on ways to connect or host studies online. You can find some resources to help you connect with your small group or study by clicking here.
OPEN ARMS
This is a time when many are having a harder time making ends meet and need food assistance. We're working to reopen Open Arms safely so our ministry can continue to reach out to the community during this time without endangering our volunteers. We will have more specifics about changes in procedures and a re-open date soon.
WAYS TO CONNECT
We're working on ways to connect with our St. Paul family and for you to connect with each other while we're practicing "social distancing."
CHILDREN & STUDENT MINISTRIES
Our children and student ministries are connecting on social media, zoom and more. Find out more about their full online schedule and make sure you're connected to the social media accounts.
FACEBOOK GROUPS
We've added a new private group to our Facebook for St. Paul members. This is a place where we can share information and resources. It's also a place to:
Reach out with prayer requests.
Encourage each other and share where you've seen God in the midst of chaos.
Connect with other St. Paul members and keep our sense of community.
We also have a group just for parents, The Parent's Lounge, where you can get:
Resources specific to families.
Support as we all deal with school closures and other upheavals together.
FACEBOOK LIVE
Wednesdays at 1 PM
We are working on ways to do live online studies led by our pastors through Facebook. Be sure to like our facebook StPaulUMCLargo and join our Facebook group so you get notifications when we go live.
Pastor Bob is doing short devotionals on Wednesdays at 1 PM starting next week. Join us, comment, and let us know what you would like to see online. A weekly Bible study, a live prayer time, devotionals? Email us or contact us on Facebook to let us know your ideas on we can connect and continue to Grow in Faith together.
---
MARCH 13, 2020
*
Dear St. Paul Family and Friends,
Yesterday afternoon we detailed in a communication sent from the church, our plans to continue holding worship in our sanctuary on Sunday mornings. We had encouraged those who were in a group which was at risk, or anyone who was currently sick, to not participate in worship and join us via live streaming as an alternative. Our hope was that being together as a corporate body in worship would help allay the concerns so many of us are experiencing. We had spent the week working with staff and lay leadership on ways to ensure a high level of confidence for those worshiping with us or participating in our ministries.
Today Governor Ron DeSantis and our Florida Department of Education issued a directive calling upon schools to remain closed through March 27, 2020. After consulting with our senior staff and senior lay leadership representatives, our thinking changed (mine included). While there has not been a directive by state health or government officials to limit public worship gatherings, we are concerned about your safety.
For this reason, we will be suspending onsite worship at St. Paul UMC beginning this Sunday, March 15 through the end of the month. We will continue to offer worship via livestream at both our 9 AM and 10:30 AM worship times.
We will continue to evaluate this decision as time goes by. You can stream our online worship by clicking here and participating on your computer, tablet or phone. There is also a link to our stream on the front page of our website.
This decision does not come lightly. It is one that has caused me to wrestle with every emotion. I realize when we gather for worship it is a way of expressing who we are as followers of Jesus Christ. Worship calls us to come and experience God's presence and, for many, it is the one thing each week that keeps them connected and uplifted. This decision was a difficult one, but it was not made in fear. As the Body of Christ, we are called to not live in fear. Just a reminder, most people who contract the coronavirus will have no health risks or symptoms. Our bodies fight off the virus like all others. For those who do get sick, the vast majority will recover. Not having onsite worship the next few weeks is an attempt to minimize the number who will get sick, to help lower the load on our healthcare system, and protect the more vulnerable minority in high risk groups who may experience more serious symptoms.
In addition, we will be suspending all activities on our campuses through March 29. This includes the closure of Son Kissed Preschool and Open Arms.
If you have a group which meets on campus, please make other arrangements for your gathering outside of our facilities. Our staff will still be working using a modified schedule. Some will work remotely from home and a small number will work in the office. I you have a need, please communicate with us via telephone or email versus coming to the facility. All of our contact numbers and emails are available on our website or you can always email . This will help minimize any potential risk of contracting or spreading the virus. It is so important that we all remain calm in this season and to express grace and understanding as we all adjust to new ways of being the Church.
After much prayer I feel led by the Holy Spirit to move away from the message I had previously planned this Sunday on Matthew 21:12-15 and instead teach from Psalm 46 which outlines how we are to face life's challenges, and more importantly, what we can expect to be God's response. The prophet Isaiah wrote, "So do not fear, for I am with you; do not be dismayed, for I am your God. I will strengthen you and help you; I will uphold you with my righteous right hand." Let me encourage us all to know our Lord will lead us to remain strong as a church and more importantly, as the family of St. Paul.
See you online this Sunday,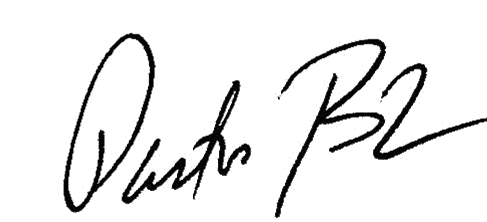 Pastor Bob
---
MARCH 12, 2020 STATEMENT
Your St. Paul staff takes the spiritual, as well as physical, wellbeing of our entire church family very seriously. I want to update you on what's happening at St. Paul in light of the coronavirus (COVID-19) outbreak in our area. Like you, I've been following this virus as it evolves daily, and I share your concern. I have been in touch with pastors in our area, along with keeping up with reports being issued through our governmental agencies so that a plan can be put together on how we will work with one another to stay safe during this volatile flu season. Let me encourage you to read through this entire post as it contains detailed plans for keeping our campus safe as well as outlining how we will be handling public gatherings in the near term. Most importantly, I am outlining ways you can be part of our solution and how, with your assistance, we can remain safe and strong during this time.
[[Previously shared information about worship has changed, see our March 13 statement above.]]
Congregational Visitation:
In following guidelines issued through health organizations and state and local authorities, we are suspending visitation to hospitals, nursing homes, rehab centers, etc. This is to protect those in the centers, our pastors and our community. In lieu of in-house visits, please let us know of a spiritual need so that one of our pastors or lay visitation team members may contact those in need. You may email a request

or contact the church office at 727-584-8165.
How you can help stop the spread of the virus:
Stay home when you or a family member are sick.
Wash your hands often with soap and warm water for at least 20 seconds, especially after going to the bathroom, before eating and after blowing your nose, coughing or sneezing.
Cover your sneeze or cough with a tissue or your arm.
Get in the habit of NOT touching your face
Substitute shaking hands at church with a wave or a friendly smile.
If you or someone you know tests positive for COVID-19, please let us know so we can find a way to help, pray for everyone involved, and take any necessary precautions here at St. Paul UMC.

St. Paul Livestream family:
We are so happy you are connected with us through technology. You are a vital part of our church family, and we wish to remain aware of any prayer needs or health concerns you or a family member might have during this difficult season. You may alert us during worship by using the online connect card or you may email us.
For Families with Kids and Students:
In addition to keeping our campus clean, we will be taking extra care of our Treehouse Children's Center, Student Room and all spaces used by our young people. Proper attention will be given to wipe down toys and furniture after each service.
Son Kissed Preschool:
Our staff at the preschool are working diligently to promote a healthy and clean environment for our children. Teachers and administrative staff will be vigilant in having the children wash their hands frequently throughout the day as well as clean surface areas and toys. If a child is exhibiting any signs of illness, parents will be contacted immediately so that their child may return safely to their home. We will follow Pinellas County Schools lead on school closures. Beginning March 16, 2020 Son Kissed Preschool is closed through March 27, 2020.
Handicapable Ministry Friends:
Because our Handicpable community is especially vulnerable to the virus due to the underlying medical conditions experienced by many, we are taking extra precautions and suspending all activities related to our Handicapable Ministry. This includes worship and planned Handi social activities. We do not have a date set yet for when Handicapable activities will resume. We will continue to monitor the situation, and tentatively plan to begin meeting again in the fall. Our team leaders are letting our partner group homes and organizations know of this decision and will keep them up to date of changes as things evolve.
Ways you can help:
Pray - Pray for those impacted by the virus, as well as their families and loved ones.
Give - In the coming weeks, we're looking to keep our mission and ministry healthy during this outbreak. Continuing to give and support your church is important so that we may remain faithful to our mission.
Serve - We will be identifying ways to serve through our local community by helping our neighbors deal with the outbreak. As we receive information on specific serving opportunities, you will be notified.
Do you have questions or concerns?
Our goal is to remain transparent during this time. If you have any thoughts, concerns, questions or ideas, please share them with us. Your input and feedback is vital as we work together to overcome this current challenge. Please email us. As the prophet Isaiah wrote in 40:10, "So do not fear, for I am with you; do not be dismayed, for I am your God. I will strengthen you and help you; I will uphold you with my righteous right hand."
Grace and peace to you all,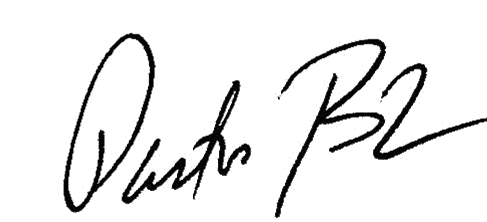 Pastor Bob Martin, Lead Pastor