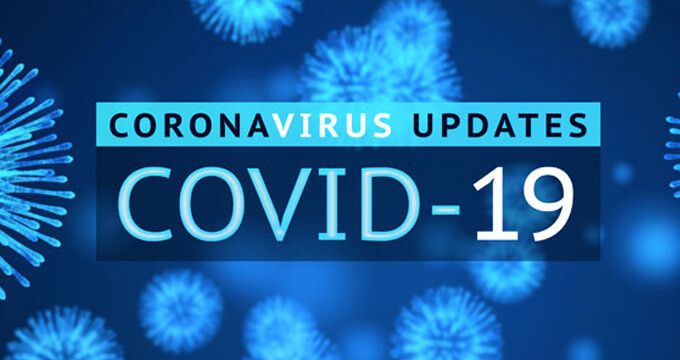 St. Paul's Coronovirus (COVID-19) Response
October 26, 2021
We have been monitoring COVID positivity rates and trends in our area throughout the pandemic to help us make policy decisions that will keep our St. Paul family and our community as safe as possible. Now that we are seeing significantly lowered positivity rates in Pinellas County, we will be resuming our masks optional policy for the church building. This will go into effect on November 1, 2021 and will apply to all activities in the building, including worship, group studies, staff, events, etc.
We will have one more Sunday, Oct. 31 where masks are required. Groups meeting at the church will be masks optional as of Monday, Nov. 1. The next Sunday, Nov. 7, masks will be optional for worship. You will be free to decide for yourself whether you choose to wear a mask or not. We encourage you to review the latest CDC guidelines as you decide what is right for you.
If you're not comfortable joining us for worship in person, we hope you will worship with us online on our streaming site or live on Facebook or YouTube.
Please contact us if you have any questions. We are grateful for your support and your input as we continue to work to love our neighbor and keep each other safe.
August 2, 2021
Throughout this pandemic, we have promised to love our neighbors by making the decisions that we believe will help keep our St. Paul family and our community at large safe. Our state has become a hot spot for the highly contagious Delta variant of COVID-19, and we are seeing a surge of cases in our area. CDC guidelines also recently changed to recommend that fully vaccinated people wear masks in public indoor settings if they are in an area of substantial or high transmission. Click here to view the latest CDC guidelines. Our county is currently considered an area with high transmission.
Because of these facts, we are making the tough decision to once again require masks be worn inside the building effective Tuesday, August 3, 2021. This includes worship, group meetings and studies, office staff, events, etc. This is not what we had hoped for, and we know that not everyone will agree with this decision, but ultimately it is our responsibility to do everything we can to ensure your safety and the safety of our staff, volunteers and visitors.
After reviewing the new recommendations, the only change to worship will be that masks are required. At this time we will NOT be resuming other COVID-19 worship guidelines such as social distancing, temperature checks, and RSVP for worship.

We will continue to have our praise team and choir present in worship.

If you are not comfortable wearing a mask to worship, we hope you will worship with us online on our streaming site or live on Facebook or YouTube.
Thank you in advance for your cooperation! It's been a difficult season for all of us, and it's painful to feel like we are taking a step back; but we are hopeful that this will only be a short term necessity. We are continuing to keep an eye on case numbers and the positivity rate in our area, and we will adapt our policies as circumstances change. We plan to return to being mask optional as soon as it is safe to do so. In the meantime, we ask that you join us in taking this opportunity to love our neighbors and protect those who are most vulnerable to the virus.
If you have any questions, please contact us. We are grateful for your patience, your support and your input.
MAY 25, 2020
We will enter Phase Three of our COVID guidelines on June 1, 2021. At this time masks will be optional and social distancing will no longer be required.
MAY 13, 2020
We are excited to announce that after consultation with our lay leadership team, we are ready to begin a phased plan to gradually remove some of our COVID safety guidelines. The team has reviewed relevant data like the number of new infections and number of vaccinations in our area, and the positive trends we are seeing give us confidence that this is a good time to begin making these changes. We are planning to remove the restrictions in phases to ensure that we are continuing to protect those who are most vulnerable in our St. Paul family. We are currently in Phase One, full restrictions. Phase Two will begin on Sunday, May 23. We will move into Phases Three and Four based on data for our local area, CDC guidelines, and a survey we will send out soon so you can have input into the timing of these phases as well.
Phase 2 - Begins Sunday, May 23
We will no longer take temperatures for events held at the building, including worship and group meetings
We will no longer require reservations for on campus events, including worship. This Sunday, May 16 will be the last Sunday when registration is required.
Six feet of social distancing will be reduced to three feet. This means required open seats between household groups will be reduced from 4 seats to 2 seats.
We will continue to have hand sanitizer stations on campus.
Only internal St. Paul UMC groups may meet on campus at this time.
Based on your survey input, and our monitoring of the data relevant for our area, we will next move into Phase Three and then eventually into Phase Four. Once we are ready to move into each of these phases, here is what you can expect.
Phase 3
No social distancing required.
Face masks will be optional.
We will continue to have hand sanitizer stations on campus.
Phase 4
All safety restrictions removed. Masks are not required.
Outside groups may begin meeting on campus.
We are looking forward to the day when we can safely put all of our guidelines aside, and we are very excited about this first big step in that direction. We truly believe a phased approach is the way to help us safely restart the church to run at greater capacity. If you have any questions, feel free to email us or call 727-584-8165. We appreciate everyone's cooperation over the last eight months since we reopened the building, and we hope you will take the survey that we will be sending out soon to give us your input as we look toward Phase Three. Thank you all for your continued help and encouragement as we move forward.
MAY 6, 2020
Several of our groups are returning to meeting in person this month. Groups will need continue to follow COVID safety guidelines in the building including masks, social distancing, etc.
Friendship Sunday School Class - Starts Sunday, May 16
Sundays at 10:30 in Room 201. This class will also continue to be available on Zoom. Email us for Zoom link if you would like to join the class online.
Inspirations Sunday School Class - Starts Sunday, May 16
Sundays at 10:30 in Room 212 (Arts and Crafts Room).
Dorcas Sewing Circle - Starts Wednesday, May 12
The Dorcas Sewing Circle is a United Methodist Women's group that makes simple sewing projects for local and overseas missions including: lap robes, baby and children's clothing, quilts and afghans for nursing homes, and more. Join them on the second and fourth Wednesdays of each month from 9 AM to 1 PM in Room 212 of the CLEC.
Choir Rehearsal – Starts Thursday, May 13
In person choir rehearsals resume on Thursday, May 13 at 7 PM in Room 212 of the CLEC. Anyone who has a heart for praising God is welcome to join in! We are looking forward to having the choir rejoin worship on Sunday, June 6!
MAY 4, 2020
On Monday, May 3, 2021, Governor Ron Desantis issued an executive order suspending the state's remaining COVID-19 public health restrictions. The order allows for organizations to determine mask and social distancing requirements in their realm of responsibility.
With the administering of vaccines to many in the Florida population we are hopeful that the infection numbers in Pinellas County will continue to decline. Our staff and lay leadership teams are continuing to review the data and work towards the goal of becoming less restrictive with our COVID-19 protocols. We are looking forward to the time this will be possible, hopefully soon, but we are not at that point yet. The safety of our worshiping community is our highest priority, and we will continue to love our neighbor by making the decisions necessary to protect the most vulnerable.
At this time, we will continue to follow the same social distancing and safety guidelines that have been keeping us safe since we reopened (masks, temperature taking, social distancing, etc.) The full list of these guidelines is available here. We have been making gradual changes, including the return of the full choir to worship in June, but we are not going to rush any decisions. As changes to our protocols do come in the future, we will keep you updated. Thank you all for doing your part to help keep each other safe!
OCTOBER 2020
Children and Student Ministries have resumed meeting in person. Children's Ministry is available during both Sunday morning worship times. Students are meeting in the Student Room at 6 PM on Sundays for games, worship, small groups and more.
SEPTEMBER 29, 2020
The Florida Conference has shared a statement that the executive order from Governor Ron DeSantis has not changed the current FLUMC COVID-19 guidance. You can read the latest guidelines from the conference here.
Some key points of the conference's ongoing guidance:
At all times persons must maintain at least six feet of distance between family groups.
Masks or cloth face coverings are required when any group gathers (except for children under the age of 2).
Monitor your symptoms. Stay home if you are sick or displaying COVID-19 symptoms. Those who have tested positive for COVID-19 or have been in close contact with someone who has tested positive should adhere to the CDC guidelines for isolation and quarantine.
All inside activities must be in well ventilated spaces that allow for persons to maintain at least six feet of distance between family groups. Outside activities are preferred over inside activities.
SEPTEMBER 17, 2020
CHURCH OFFICE
The church office has reopened to the public. Our office hours remain Mon-Thurs from 9 AM to 5 PM. If you come by the office, be aware that masks are required in the building. We can provide one for you if you don't have one.
The Carpenter's Shop
The Carpenter's Shop has returned to making wooden toys for kids at our Druid Campus (2039 Druid Rd in Clearwater). You can join them Mon-Thurs from 8 AM to noon. And on the first Saturday of each month from 8 AM to noon. Masks are required in the building as well as social distancing of 6 feet.
Handicapable Ministry
Our Handicapable Ministry for special needs adults is still not meeting in person at this time. But we are adding an online version of our weekly Wednesdays worship starting Sept. 23. Visit our new Handicapable YouTube channel and subscribe now.
CHILDREN AND STUDENT MINISTRIES
We are hoping to return to in person Children and Student Ministries in October, but do not have a date yet. More info is coming.
ADULT MINISTRIES
We are planning to open access to the building for adult groups, studies and gatherings in November. This is still in the planning process as we learn from, and review, our return to in person worship. We are also continuing to monitor cases and trends in our area. We will share more info as we finalize our target dates and plans.
AUGUST 31, 2020
On Sept. 13 we return to worship in the building! We're excited to welcome back everyone who is ready to return to in person worship! We have missed seeing you during this time apart, and we are looking forward to beginning this new phase of worship! If you're not ready to worship in the building yet, we want you to wait until you are comfortable and feel safe. We invite you to continue worshiping with us online through our livestream site or on our Facebook and YouTube.
The return to worship in the building involves many changes to how we have worshiped in the past. A few major changes include:
We will be worshiping in the Christian Life Enrichment Center.
Our 10:30 worship will move to 11 AM to allow us more time to clean between worship times. 9 AM worship will remain at the same time, but we suggest you arrive early since it will take a bit longer to check everyone in and get them seated.
We will be following social distancing guidelines and requiring masks inside the building.
Our worship leaders will speak and sing, but the rest of us will praise God through humming, dancing, lifting our hands, etc.
Seating will be limited due to social distancing, so you will need to RSVP to guarantee a seat in worship. RSVP for Sept. 13 will be available starting next Sunday Sept. 6, and we will send out an email with more info and the link to the RSVP form when it is active. You will also be able to find the RSVP link on our website and app.
When you arrive, you will be checked in and seated by ushers rather than seating yourselves. The process will be similar to what you would experience at a restaurant. This will allow us to fill as many seats as possible, while still maintaining social distancing. Ushers will also dismiss us by rows at the end of worship so we can social distance on our way out of the building.
A separate Children's Ministry and nursery will not be available when we first return. Children are invited to worship with their families.
For a complete list of all our return to worship guidelines, click here. Please take a moment to review these guidelines so you know what to expect when you join us in the building.
This remains a fluid situation with lots of challenges, and we ask for your patience and grace as we figure things out together. We have a strong plan in place, but we will continue to make changes to improve your worship experience and keep everyone safe. We will also continue to monitor cases in our area and respond to changes in our local situation. Your safety remains our number one priority and all our decisions as we go forward will be based on keeping our St. Paul family as safe as possible when we worship together.
If you have any questions or concerns, let us know. We are looking forward to seeing your smiles behind your masks and praising God with you in the CLEC starting Sept. 13!
AUGUST 12, 2020
Sunday Morning Team Training
Although we do not have a firm date set yet for our return to worship in the building, we are still working toward returning. As part of our preparations we are asking everyone who is planning to volunteer on Sunday morning to attend a required training. Volunteer responsibilities are changing due to new worship guidelines and safety protocols. Click here for more info or to register for a training date.
Arts and Crafts Show Cancelled
For the safety of our vendors, volunteers and customers this year's Arts and Crafts show, which was originally scheduled for October, has been cancelled. The UMW has tried to figure out a way to safely hold the event with social distancing, but in the end the event is simply too large with too many people involved. We hope to welcome everyone to an Arts and Crafts Show next year, but will make a decision around April of 2021.
JUNE 26, 2020
The Florida Conference of the United Methodist Church has released updated guidelines in light of the increasing number of cases in Florida. A portion of these guidelines are posted below, but you can read the entire post by clicking here.
The latest information shows:
Cases are rising exponentially in our state. The seven-day average of new cases is up 85% from the previous week (new seven-day average is 4,149) and the last two days have seen over 5,000 new cases each day (Breaking news as we send this says 8,942 more cases were reported today). The CDC and other health experts agree that this increase in cases is not simply connected to increased testing. (To listen to the latest CDC briefing click here).
Even though the increase in positive cases is among younger people, the spread of the virus is real and dangerous for all people, especially those with underlying health conditions. Yesterday, the CDC updated its list of people at risk.
We encourage you to look at all the data including: the number of new cases, the infection rate, the positive test rate, the hospitalization rates, and the ICU bed capacity. We have learned that it is not wise to base guidance solely on ICU bed space availability. As one of our health consultants said, "Sadly, by the time ICU beds reach capacity the outbreak will be uncontrollable."
Based on this information we offer this updated guidance:
This is not a time to relax any of our previously stated health guidelines, protocols, or FAQ.
Virtual worship is the safest approach, and outdoor worship is encouraged over inside.
Churches should consider delaying plans to return to in-person worship. We know some of you have already pushed your return to in-person worship date back in response to the rise in cases, and others of you have met in person and are now returning to virtual-only worship.
Wearing masks is essential when any group gathers together. We ask everyone to wear a mask and do not consider masks to be optional.
JUNE 22, 2020
We have released our St. Paul return to church guidelines and safety protocols that will be in effect when we return to worship in the building. Click here to read them.
JUNE 11, 2020
We are working with a team of staff and laypeople to finalize a reopening plan. We will make that available as soon as it is finalized, but in the meantime here are a couple things I can share with you:
We will return to worship in the LuAnne Willey Fellowship Hall instead of the sanctuary. We are moving worship to the Fellowship Hall in our Christian Life Enrichment Center because the flexibility of the space and standalone chairs allows us more freedom to configure seating that follows the CDC social distancing guidelines for large groups. The lobby area and bathroom facilities in the CLEC are also larger to allow safer movement.
We don't have a reopen date yet. We are tracking the case numbers in our county every day and the averages every week. We are looking for a sustained downward trend for 14 days in number of cases and percent of positive tests. This will be our sign that it's safe for us to reopen and allow us to set a date. When a date is set, we will share it through email, on our website, in worship announcements, etc. In the meantime we invite you to worship with us online and we are proceeding with setting up our worship space in the hall so we will be ready when it's safe to go ahead.
We have looked at a study by the CDC and other medical studies by epidemiologists which indicate that when people sing in groups, they create a higher risk for transmission of the virus. The findings also showed wearing a facemask does not preclude the risk of spreading the virus when singing. Our team is prayerfully seeking an answer for how we worship if we cannot sing. I ask you to pray about it as well.
Other churches around us are opening, why aren't we? Let me say this, "Churches are indeed essential, but our parishioners are not expendable." Many of the churches that are reopening have younger aged congregants that we do. The average age of a person attending our church is in the upper 60's to low 70's. All reports say this is the most at risk age group, and we want to be careful that our reopening does not put any of you at risk. I hold onto the mandate of Jesus when he said, "Love your neighbor as yourself." Because I and our staff and reopening team love you, we will do all we can to also protect you out of that same love.
When we do return to building worship, we will no longer greet one another with hugs and handshakes. We will find alternative ways to express our love for each other. We will also replace passing the plate for offering with "giving boxes" which will be located throughout the room.
We are discussing having medical protocols as people enter the building, such as temperature checks and wearing face masks. Instead of seeing it as an inconvenience, I ask that we work together and comply to ensure everyone's safety. You may not be worried about the virus for yourself, but by going through these protocols you are also protecting your friends and fellow St. Paul family members. We will also place stationary and mobile hand sanitizer stations throughout the building.
We will comply with social distancing. Our seating will be arranged so that those in the same household may sit together, but those outside the household will sit in seats that are socially distanced 6 feet apart. We are working on a seating plan to allow as many seats as possible while maintaining the safety of social distancing.
As you can see, there is a lot to work through and this is merely the tip of the iceberg on the many decisions that must be made to return to on campus worship during a pandemic. I want to continue to ask your grace, prayers and cooperation as we finalize our plan.

Pastor Bob Martin
MAY 26, 2020
The FL Conference of the United Methodist Church has created a PDF of Frequently Asked Questions regarding reopening church buildings. Click here to view it.
MAY 20, 2020
This is an update regarding our response to the COVID-19 virus and its effect on our return to building worship. Our goal is to offer frequent updates during our planning process so that the church family will be connected to the latest information from church leadership.
WHAT IS LEADERSHIP DOING RIGHT NOW?
A group of staff, lay members (some from the medical field) and clergy have been assembled to put together a plan. They are praying, assessing data, and reviewing scenarios and options to determine the safest way to reopen our campus. The team is utilizing data from the CDC, the Florida Conference of the UMC, and national, state and local agencies who are issuing reports on the coronavirus (COVID-19). This includes a daily trend of infections, deaths, and illnesses as reported by Pinellas County.
Two surveys have been released and almost 200 people have provided input on critical questions concerning our safe return. That data is being evaluated as we proceed in our planning.
At present, Bishop Carter and the Cabinet have asked churches not to hold public worship until after June 15, 2020. See their statement. They review this decision every ten days so this date may be modified based upon infections, deaths, etc.
NON-NEGOTIABLES:
We will not return to building worship until we know it is safe to do so.
We will adhere to the guidance given by authorities on the number of people allowed to gather in a space, as well as social distancing requirements.
We will continue to encourage online worship and discipleship engagement before, during and after the re-opening of our campus.
We will review and adjust the guidelines, plans and steps weekly based on updated information from the state and local governments, as well as the Florida Conference of the UMC, to implement new phases as we feel it is safest for our congregation
IMPORTANT THINGS WE HAVE LEARNED:
The Church is not a building. Since we have been worshiping virtually only, we have increased the number of people in worship.
The virus caused all churches to expedite innovation. All churches across the globe have discovered the future of the church requires technological advancements and a presence which is beyond the four walls of a physical building.
We are reaching new people. The task now is to connect them to our church beyond weekly worship through personal connections, discipleship, etc.
By closing down our buildings, we are able to free up monetary resources for the mission of the Kingdom. Since transitioning to virtual church, questions have been raised about the use of our space and the stewardship of maintaining multiple facilities that are infrequently used.
People yearn for connections. We have integrated additional "touch points" to accommodate this need. Pastor Bob offers a midweek connection called "Wednesday at 1" on Facebook Live where he shares encouraging words and addresses relevant topics. Our student and children's ministries offer multiple ways for children and students to connect online. Small groups have been using ZOOM for their weekly gatherings and our leadership teams continue to meet monthly using ZOOM.
Our church family has been patient through this time and continues to overwhelmingly support their church.
The LuAnne Willey Fellowship Hall will be the primary facility used for on-campus worship when we return due to its flexibility of space, seating configurations, etc.
WHAT'S NEXT:
A plan is being developed lay out our return to the physical campus in stages. This plan will outline phases and parameters for our transition back to the campus and consolidation into the Christian Life Enrichment Center and the LuAnne Willey Fellowship Hall. Once the plan has been finalized and approved by church leadership, it will be released to you by email and available to read on our website. Again, safety is the primary consideration.
The results of the surveys are being evaluated and adjustments to worship times, etc. will be considered. Once the worship times have been finalized, they will be released as we continue our planning.
WE NEED OUR CHURCH FAMILY TO:
Pray for our church pastors, leaders and staff as they work tirelessly to find solutions for this very complex reality.
Be flexible and understanding that some things will need to change from the way they were prior to the pandemic. We need you to embrace these changes with a positive spirit.
Support your church's witness and do everything you can to keep the positive spirit of St. Paul UMC in the forefront.
MAY 18, 2020
Based on the linked recommendation from the Florida Conference of the United Methodist Church, we will continue to worship online through at least June 15. We will continue to monitor the situation and follow guidelines from the CDC and other experts to determine when we can safely resume on site worship.
MAY 13, 2020
We have made the decision to cancel our 2020 K-5 Summer Camp. Click here for more info.
APRIL 16, 2020
Based on the linked recommendation from Bishop Carter, we will continue to worship online through at least May 15. We will continue to monitor the situation and follow guidelines from the CDC and other experts to determine when we can safely resume worship in the sanctuary.
APRIL 15, 2020
Open Arms is set to reopen on Monday, April 20 with new health and safety processes. We will be open Mon-Weds from 1-3 PM with a limited number of volunteers for drive up pick-ups only. Food will be prepacked for distribution so that we can minimize contact and help prevent the spread of COVID-19. For the time being Thursday hours are suspended.
APRIL 6, 2020
The General Conference of the UMC scheduled for this May has been postponed. A new date has not been set yet.
The Florida Annual Conference meeting scheduled for June will meet virtually on Saturday morning, June 6th. Details to come. An in person gathering is also scheduled on Saturday, September 19th in Lakeland to recognize retiring clergy, share in a memorial service, and celebrate commissioning and ordinations.
APRIL 3, 2020
Even though Governor Ron Desantis's recent executive order lifts the restriction of limited assembly and social distancing, in light of CDC and WHO guidelines, and our commitment to save lives and do our part, St. Paul UMC will continue to hold virtual worship on Sundays and midweek. Most of our staff is working from home, and our church office will continue to remain closed until the time comes when the CDC let's us know it is safe to return to public worship.
Please join the St Paul UMC page on Facebook live on Sundays, here or on our St. Paul app (for android and apple) for worship at 9 am (hymns) and 1030 am (praise songs like you hear on the radio).
Wednesdays at 1 join us on our St Paul Facebook page for for an uplifting word and study.
Check here additional virtual offerings for children, students and adults.
MARCH 19, 2020
HOLY WEEK & EASTER
Due to CDC guidelines about gatherings of over 50 people, our Holy Week and Easter worship times will be online only. We would love to be able to host these special worship times in the sanctuary, but God is bigger than a building and so is the good news that our Lord is Alive! See our worship times below and plan to join us online.
Palm Sunday—April 5—9 & 10:30 AM
The choir is not able to rehearse so we will not have the cantata at 9 AM as originally planned, but we will celebrate Jesus' entrance to Jerusalem at both worship times online.
Maundy Thursday—April 9– 7 PM
Good Friday—April 10—7 PM
Easter Sunday—April 12—9 & 10:30 AM
You can join us on livestream for all our Holy Week and Easter worship times.
ADULT STUDIES
At this time the building is still closed and we are not hosting our normal adult studies. We are working on ways to connect or host studies online. You can find some resources to help you connect with your small group or study by clicking here.
OPEN ARMS
This is a time when many are having a harder time making ends meet and need food assistance. We're working to reopen Open Arms safely so our ministry can continue to reach out to the community during this time without endangering our volunteers. We will have more specifics about changes in procedures and a re-open date soon.
WAYS TO CONNECT
We're working on ways to connect with our St. Paul family and for you to connect with each other while we're practicing "social distancing."
CHILDREN & STUDENT MINISTRIES
Our children and student ministries are connecting on social media, zoom and more. Find out more about their full online schedule and make sure you're connected to the social media accounts.
FACEBOOK GROUPS
We've added a new private group to our Facebook for St. Paul members. This is a place where we can share information and resources. It's also a place to:
Reach out with prayer requests.
Encourage each other and share where you've seen God in the midst of chaos.
Connect with other St. Paul members and keep our sense of community.
We also have a group just for parents, The Parent's Lounge, where you can get:
Resources specific to families.
Support as we all deal with school closures and other upheavals together.
FACEBOOK LIVE
Wednesdays at 1 PM
We are working on ways to do live online studies led by our pastors through Facebook. Be sure to like our facebook StPaulUMCLargo and join our Facebook group so you get notifications when we go live.
Pastor Bob is doing short devotionals on Wednesdays at 1 PM starting next week. Join us, comment, and let us know what you would like to see online. A weekly Bible study, a live prayer time, devotionals? Email us or contact us on Facebook to let us know your ideas on we can connect and continue to Grow in Faith together.
---
MARCH 13, 2020
*
Dear St. Paul Family and Friends,
Yesterday afternoon we detailed in a communication sent from the church, our plans to continue holding worship in our sanctuary on Sunday mornings. We had encouraged those who were in a group which was at risk, or anyone who was currently sick, to not participate in worship and join us via live streaming as an alternative. Our hope was that being together as a corporate body in worship would help allay the concerns so many of us are experiencing. We had spent the week working with staff and lay leadership on ways to ensure a high level of confidence for those worshiping with us or participating in our ministries.
Today Governor Ron DeSantis and our Florida Department of Education issued a directive calling upon schools to remain closed through March 27, 2020. After consulting with our senior staff and senior lay leadership representatives, our thinking changed (mine included). While there has not been a directive by state health or government officials to limit public worship gatherings, we are concerned about your safety.
For this reason, we will be suspending onsite worship at St. Paul UMC beginning this Sunday, March 15 through the end of the month. We will continue to offer worship via livestream at both our 9 AM and 10:30 AM worship times.
We will continue to evaluate this decision as time goes by. You can stream our online worship by clicking here and participating on your computer, tablet or phone. There is also a link to our stream on the front page of our website.
This decision does not come lightly. It is one that has caused me to wrestle with every emotion. I realize when we gather for worship it is a way of expressing who we are as followers of Jesus Christ. Worship calls us to come and experience God's presence and, for many, it is the one thing each week that keeps them connected and uplifted. This decision was a difficult one, but it was not made in fear. As the Body of Christ, we are called to not live in fear. Just a reminder, most people who contract the coronavirus will have no health risks or symptoms. Our bodies fight off the virus like all others. For those who do get sick, the vast majority will recover. Not having onsite worship the next few weeks is an attempt to minimize the number who will get sick, to help lower the load on our healthcare system, and protect the more vulnerable minority in high risk groups who may experience more serious symptoms.
In addition, we will be suspending all activities on our campuses through March 29. This includes the closure of Son Kissed Preschool and Open Arms.
If you have a group which meets on campus, please make other arrangements for your gathering outside of our facilities. Our staff will still be working using a modified schedule. Some will work remotely from home and a small number will work in the office. I you have a need, please communicate with us via telephone or email versus coming to the facility. All of our contact numbers and emails are available on our website or you can always email . This will help minimize any potential risk of contracting or spreading the virus. It is so important that we all remain calm in this season and to express grace and understanding as we all adjust to new ways of being the Church.
After much prayer I feel led by the Holy Spirit to move away from the message I had previously planned this Sunday on Matthew 21:12-15 and instead teach from Psalm 46 which outlines how we are to face life's challenges, and more importantly, what we can expect to be God's response. The prophet Isaiah wrote, "So do not fear, for I am with you; do not be dismayed, for I am your God. I will strengthen you and help you; I will uphold you with my righteous right hand." Let me encourage us all to know our Lord will lead us to remain strong as a church and more importantly, as the family of St. Paul.
See you online this Sunday,

Pastor Bob
---
MARCH 12, 2020 STATEMENT
Your St. Paul staff takes the spiritual, as well as physical, wellbeing of our entire church family very seriously. I want to update you on what's happening at St. Paul in light of the coronavirus (COVID-19) outbreak in our area. Like you, I've been following this virus as it evolves daily, and I share your concern. I have been in touch with pastors in our area, along with keeping up with reports being issued through our governmental agencies so that a plan can be put together on how we will work with one another to stay safe during this volatile flu season. Let me encourage you to read through this entire post as it contains detailed plans for keeping our campus safe as well as outlining how we will be handling public gatherings in the near term. Most importantly, I am outlining ways you can be part of our solution and how, with your assistance, we can remain safe and strong during this time.
[[Previously shared information about worship has changed, see our March 13 statement above.]]
Congregational Visitation:
In following guidelines issued through health organizations and state and local authorities, we are suspending visitation to hospitals, nursing homes, rehab centers, etc. This is to protect those in the centers, our pastors and our community. In lieu of in-house visits, please let us know of a spiritual need so that one of our pastors or lay visitation team members may contact those in need. You may email a request

or contact the church office at 727-584-8165.
How you can help stop the spread of the virus:
Stay home when you or a family member are sick.
Wash your hands often with soap and warm water for at least 20 seconds, especially after going to the bathroom, before eating and after blowing your nose, coughing or sneezing.
Cover your sneeze or cough with a tissue or your arm.
Get in the habit of NOT touching your face
Substitute shaking hands at church with a wave or a friendly smile.
If you or someone you know tests positive for COVID-19, please let us know so we can find a way to help, pray for everyone involved, and take any necessary precautions here at St. Paul UMC.

St. Paul Livestream family:
We are so happy you are connected with us through technology. You are a vital part of our church family, and we wish to remain aware of any prayer needs or health concerns you or a family member might have during this difficult season. You may alert us during worship by using the online connect card or you may email us.
For Families with Kids and Students:
In addition to keeping our campus clean, we will be taking extra care of our Treehouse Children's Center, Student Room and all spaces used by our young people. Proper attention will be given to wipe down toys and furniture after each service.
Son Kissed Preschool:
Our staff at the preschool are working diligently to promote a healthy and clean environment for our children. Teachers and administrative staff will be vigilant in having the children wash their hands frequently throughout the day as well as clean surface areas and toys. If a child is exhibiting any signs of illness, parents will be contacted immediately so that their child may return safely to their home. We will follow Pinellas County Schools lead on school closures. Beginning March 16, 2020 Son Kissed Preschool is closed through March 27, 2020.
Handicapable Ministry Friends:
Because our Handicpable community is especially vulnerable to the virus due to the underlying medical conditions experienced by many, we are taking extra precautions and suspending all activities related to our Handicapable Ministry. This includes worship and planned Handi social activities. We do not have a date set yet for when Handicapable activities will resume. We will continue to monitor the situation, and tentatively plan to begin meeting again in the fall. Our team leaders are letting our partner group homes and organizations know of this decision and will keep them up to date of changes as things evolve.
Ways you can help:
Pray - Pray for those impacted by the virus, as well as their families and loved ones.
Give - In the coming weeks, we're looking to keep our mission and ministry healthy during this outbreak. Continuing to give and support your church is important so that we may remain faithful to our mission.
Serve - We will be identifying ways to serve through our local community by helping our neighbors deal with the outbreak. As we receive information on specific serving opportunities, you will be notified.
Do you have questions or concerns?
Our goal is to remain transparent during this time. If you have any thoughts, concerns, questions or ideas, please share them with us. Your input and feedback is vital as we work together to overcome this current challenge. Please email us. As the prophet Isaiah wrote in 40:10, "So do not fear, for I am with you; do not be dismayed, for I am your God. I will strengthen you and help you; I will uphold you with my righteous right hand."
Grace and peace to you all,

Pastor Bob Martin, Lead Pastor