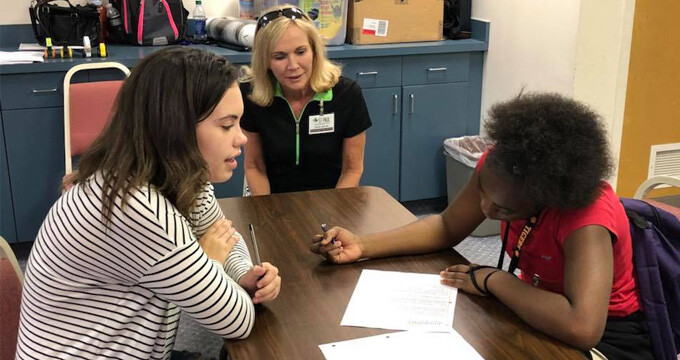 Volunteers Needed for After School Program
Jumpstart is our middle school mentoring ministry for the students of Largo Middle School. The program offers students extra encouragement and tutoring in a safe environment.
We're looking for volunteers to act as adult supervisors and high school students to act as tutors.
Adult Supervisors
The Adult Supervisor's role is to oversee high school tutors, middle school students and to interact with both. Adults will not need to tutor, so an education background is not required. Supervisors help by oversee a classroom to provide a safe and friendly atmosphere, and to make sure students and tutors are on task and that we're providing a productive work environment.
Schedule: Volunteers help from 4:15-6 PM. We have a volunteer meeting from 4:15-4:30, and then middle school students arrive at 4:40. They have a snack and play a short game, then receive tutoring from 5-6 PM.
HIGH SCHOOL TUTORS
High school students can earn volunteer hours by serving as tutors. Students interested in tutoring should fill out the online application below.
If you have questions about Jumpstart or about serving, contact our Student Ministry Director, Alison Van Duyne.