A Disciple's PAth
Wednesdays at 6:30 PM
Starts September 27
Room 201
Led by Rev. Dr. Don Pratt
Being a disciple isn't just being baptism or professing your faith one time. It's a life long pursuit and relationship with God! Dr. Don will lead this class on discipleship from a United Methodist perspective. This class helps you develop spiritual practices, discover your unique gifts, and engage in ministry that brings transformation to your own life and to the lives of others and the world. The Daily Workbook offers six weeks of daily readings, Scripture, a message for the day, and prompts for personal reflection. Cost of workbook: $15.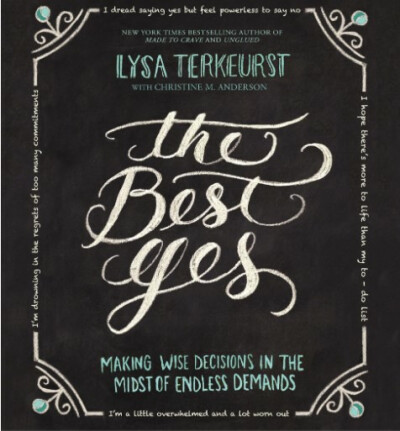 THE BEST YES
Wednesdays at 6:30 PM
Starts September 27
Room 212
Led by Janice Feldt
Most of us spend a lot of our lives figuring out when to say yes and how to say no—dwelling on how to reduce stress, do your best for your family, and find a little slice of time for yourself along the way. This women's study uses Bible based insight to help women make wise decisions in the midst of endless demands and overwhelmed schedules.
The Best Yes will help you:
Cure the disease to please

with a biblical understanding of the command to love.

Escape the guilt of disappointing others

by learning the secret of the small "no."

Overcome the agony of hard choices

by embracing a wisdom based decision-making process.

Rise above the rush

of endless demands and discover your

best yes

today.
Cost of Study Guide and Book: $20