Our students focus on relevant topics designed to help them take ownership of their faith and grow closer to God. Take a look at what we're learning.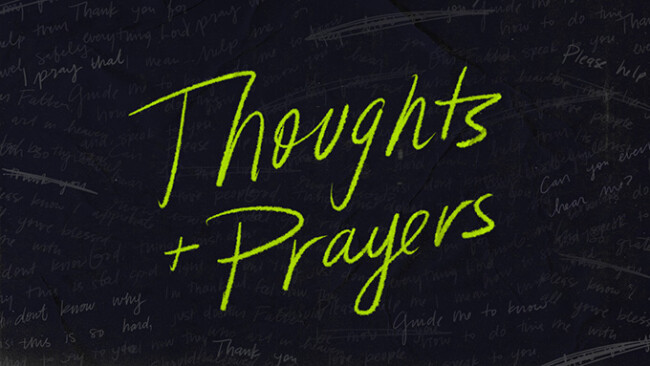 Thoughts and Prayers
Chances are, you have heard the phrase "thoughts and prayers before"—maybe in response to a global tragedy or from someone looking for a way to sound spiritual but not too spiritual. Whatever the context, we know that saying "thoughts and prayers," "prayers up," or sending a praying hands emoji as a response aren't exactly the same thing as actually praying. In this 2-week series called "Thoughts and Prayers," we're going to help students eliminate the worry about "what to say." We're going to help students see that prayer can be approachable for everyone. Just imagine what would happen if high schoolers started approaching prayer with the confidence that they were being heard. We hope this series helps students see that prayer is far less complicated and far more powerful than they may have thought.
5/22 - Honest prayer > fancy prayer
5/29 - Find your way to pray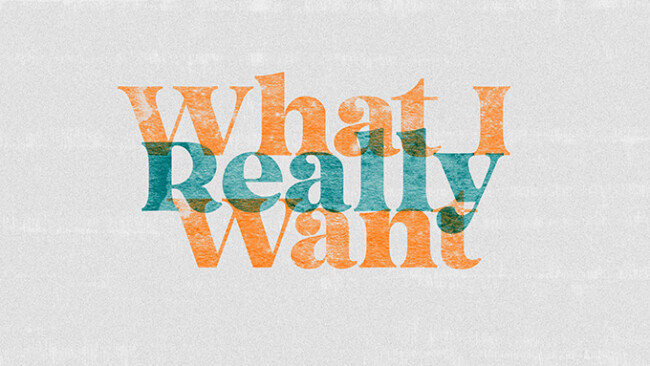 What I Really Want
Without question, freedom is one of the best things about high school. Freedom to start picking your classes, drive, and stay up later is just the beginning. But with every new found freedom, one thing tends to stay true: We always want more! No matter how much freedom we have, or how much we want, there will always be the question of what to do with it when we get it. In this series, What I Really Want, we'll explore how to use freedom in ways that benefit ourselves and others—which is what we really want, isn't it? We'll discover that we have more freedom than we may think. We'll be challenged to consider how to use freedom in a way that honors God, ourselves, and others. Ultimately, we'll discover that getting what we really want begins by realizing what true freedom is all about.
June 5: Faith is about freedom.
June 19: We're free to make God's approval our first priority.
June 26: How you use your freedom now determines how much freedom you have later.
July 3: You are not just free FROM. You are free FOR.