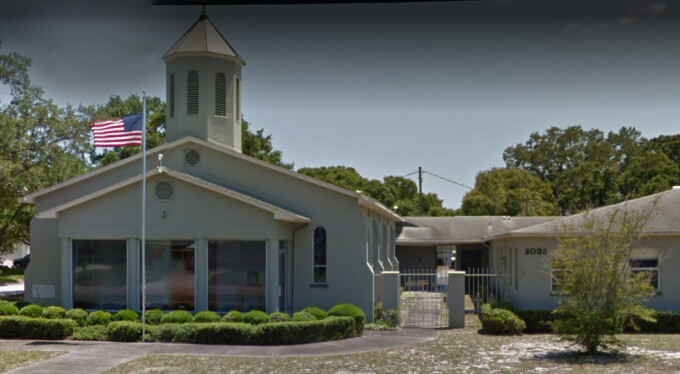 Druid Campus Updates
Work Day a Big Success
It was an exciting day at the St. Paul Druid Campus on Saturday, March 10. Thank you to all the volunteers who worked so hard to make the day a huge success! All the rooms were emptied of items that were no longer usable or needed, and many items were taken to a designated storage area for future use. Our team also ripped up stained and damaged carpets in the rooms. We filled a 30 sq. yard dumpster!
Keep watching for updates. As soon as we get permits to do demo work, we will be taking down some walls that are non-weight bearing and epoxy finishing the bare cement floors so they can be easily kept clean. Then we will be painting walls and begin moving Open Arms and the Carpenter's Shop. There are more work days coming in the near future if you were unable to help at this one.
Thank you again for your hard work. The church family pulled together to make it happen!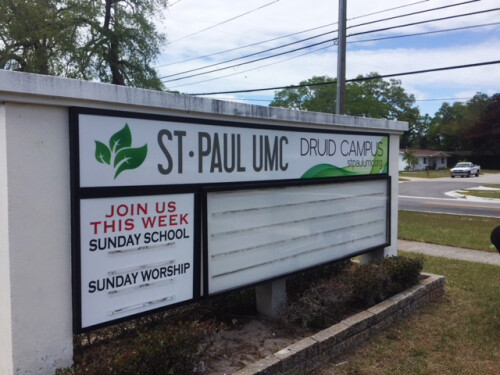 New Sign Has Been Installed
The new sign was installed last week with the St. Paul logo. This is the first step in letting our new neighbors know that St. Paul is now part of their community!