Women's Craft Day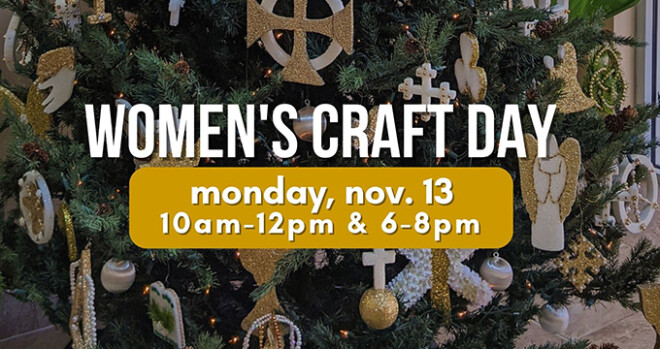 Monday, November 13, 2023, 10:00 AM - 12:00 PM
Women are invited to join us for a Craft Day on Nov. 13 in Room 212! We'll have some fun spending time together and make new Chrismon ornaments for the lobby Christmas tree. Our current ornaments have been around for a while, and this is a wonderful opportunity to refresh then and help beautify the church for many Christmas seasons to come. We'll provide instructions and all the crafting supplies, as well as refreshments!
What's a Chrismon?
A Chrismon is a "Christ monogram" or symbol of Christ. Chrismon trees are evergreen for everlasting life. The ornaments are generally white, for peace and purity, with gold trim to represent Christ our King.
RSVP
There will be two meeting times, one in the morning from 10 AM to 12 PM and one in the evening from 6 to 8 PM. Please fill out the RSVP form and let us know when you plan to attend.