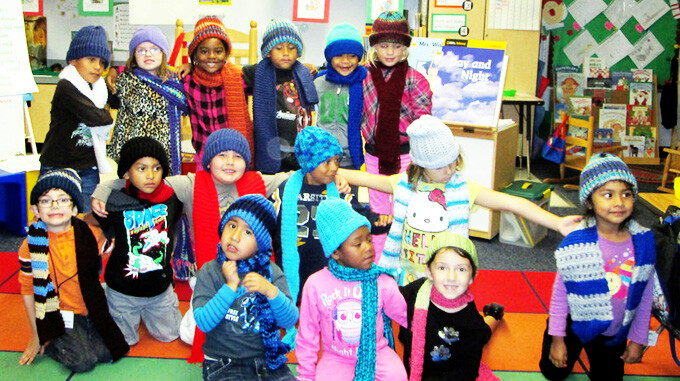 Our Prayer Shawl ministry makes prayer shawls for those who are in need of being surrounded by prayer. As well as for birthdays, anniversaries, retirements, and many more occasions.
They also make hats and scarves for the homeless and for children at Ponce DeLeon, as well as baby blankets for All Childrens Hospital.
Who can be part of the ministry?
All skill levels of knitters and crocheters are welcome to help create prayer shawls for those who may need healing in mind, soul, body or spirit. If you have no experience, we can help you learn!
Join thEM on Thursdays
Beginning in January 2019 Prayer Shawl will be meeting every Thursday from 4 to 6:30 p.m. in the Christian Life Enrichment Center, Arts and Crafts Room 243.
On the first and third Thursdays they focus on their knitting and crocheting projects.
On the second and fourth Thursdays they will have a Bible Study. Attendees are welcome to bring their knitting and work on it during the study, or can focus just on the teaching.
On fifth Thursdays they have a potluck dinner. Bring a dish and join them!