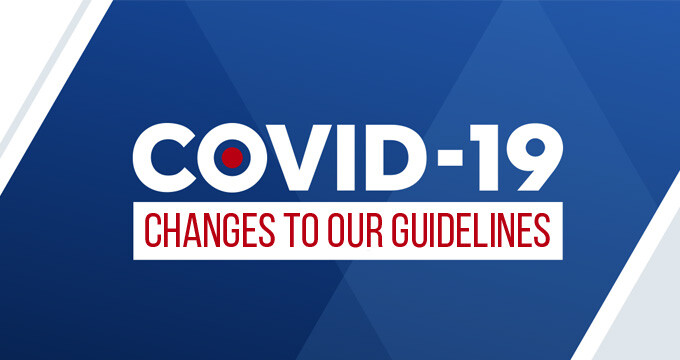 Changes to COVID Guidelines
We are excited to announce that after consultation with our lay leadership team, we are ready to begin a phased plan to gradually remove some of our COVID safety guidelines. The team has reviewed relevant data like the number of new infections and number of vaccinations in our area, and the positive trends we are seeing give us confidence that this is a good time to begin making these changes. We are planning to remove the restrictions in phases to ensure that we are continuing to protect those who are most vulnerable in our St. Paul family. We are currently in Phase One, full restrictions. Phase Two will begin on Sunday, May 23. We will move into Phases Three and Four based on data for our local area, CDC guidelines, and a survey we will send out soon so you can have input into the timing of these phases as well.
Phase 2 - Begins Sunday, May 23
We will no longer take temperatures for events held at the building, including worship and group meetings
We will no longer require reservations for on campus events, including worship. This Sunday, May 16 will be the last Sunday when registration is required.
Six feet of social distancing will be reduced to three feet. This means required open seats between household groups will be reduced from 4 seats to 2 seats.
We will continue to have hand sanitizer stations on campus.
Only internal St. Paul UMC groups may meet on campus at this time.
Based on your survey input, and our monitoring of the data relevant for our area, we will next move into Phase Three and then eventually into Phase Four. Once we are ready to move into each of these phases, here is what you can expect.
Phase 3 - BEGINS TUESDAY, JUNE 1
No social distancing required.
Face masks will be optional.
We will continue to have hand sanitizer stations on campus.
Phase 4
All safety restrictions removed. Masks are not required.
Outside groups may begin meeting on campus.
We are looking forward to the day when we can safely put all of our guidelines aside, and we are very excited about this first big step in that direction. We truly believe a phased approach is the way to help us safely restart the church to run at greater capacity. If you have any questions, feel free to email us or call 727-584-8165. We appreciate everyone's cooperation over the last eight months since we reopened the building, and we hope you will take the survey that we will be sending out soon to give us your input as we look toward Phase Three. Thank you all for your continued help and encouragement as we move forward.