Rock The Universe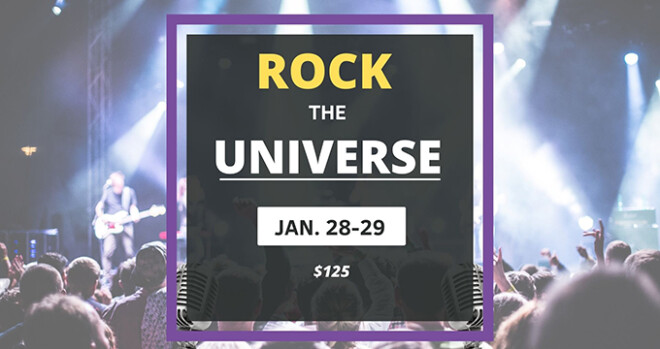 Friday, January 28, 2022, 12:00 AM - Saturday, January 29, 2022, 12:00 AM
Our students are heading to Rock the Universe, Florida's biggest Christian music festival. Experience powerful tunes from Christian Music's brightest stars and mind-blowing rides at Universal Studios Florida. Lift your hands and let your heart soar with amazing artists including for KING & COUNTRY, Matthew West, and more!
Schedule
Friday, Jan. 28
Meet at church by 2:30 pm
Attend the event at Universal Studios from 4 pm to 1 am
We will be sleeping at the dorms at Forest Lake Academy
Saturday, Jan. 29
Breakfast on campus
Service project with Orlando Serve
Return home by 4 pm
Cost: $125
We'll be providing a shirt, event ticket, breakfast, and money for gas. Students are responsible for food in the park as well as lunch on Saturday.
Due Dates
December 5: $62.50
January 9: $62.50
One time payment can also be made.
Sign Up to Attend