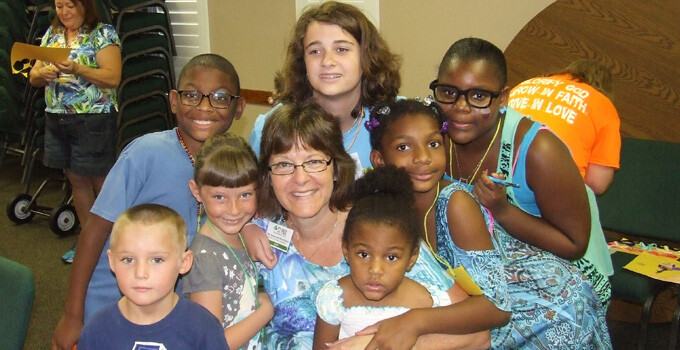 Each year St. Paul UMC hosts a "Back to School Jubilee" where we distribute free school supplies and backpacks to hundreds of local kids. Families are pre-registered and on the day of the Jubilee come to the church to receive their school supplies and experience lots of Christ's love from all our volunteers. This year's Jubilee will be on August 7.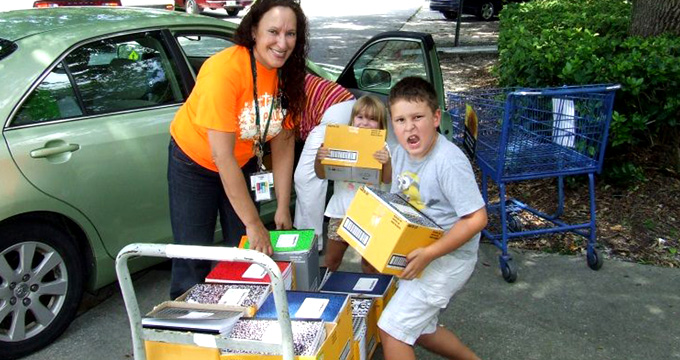 If you want to help with this year's Jubilee you can:
DONATE SUPPLIES
We are still in need of the following supplies. (Newly added supplies are bolded.)
Composition Books – College Ruled
College Ruled Loose-Leaf Paper
2 Inch 3 Ring Binders
Fat Highlighters
Crayola Colored Markers
Dry Erase Markers
You can drop off supplies for the Jubilee in the donation bin on Sunday or at the church office Mon-Thurs from 9 AM to 4 PM.
Make a monetary donation. If you'd like to donate supplies but don't have time to shop for them, you can make a donation marked "Jubilee School Partnerships" and we will use your donation to buy supplies. You can give online, drop a donation in the offering boxes on Sunday, or send us a check (1498 Rosery Road NE. Largo, FL 33770).
THANK YOU FOR VOLUNTEERING
We had such a great response that we don't need any more volunteers. Thank you all for signing up to serve!